Harry Judd has been praised for his honest confession about struggling to bond with his son Kit. The drummer opened up about the struggles you don't see in an interview with Mirror Online.
Harry has two children with his wife and author Izzy Judd. The pair welcomed their daughter Lola through IVF in 2016 and their baby boy Kit was born in August 2017.
The dad is forever fawning over his two tiny tots and sharing touching family snaps with his fans on Instagram but things haven't always been easy for the Strictly champion when it comes to fatherhood.
Harry explained: "When my son was born, it wasn't such a kind of rosy situation, it was the reality of two young children 19 months apart with both of us working - it was really stressful.
"When Lola was born it was amazing and so lovely and we were really lucky because she was a pretty easy baby but Kit was quite the opposite so it was really stressful."
He admitted: "I didn't feel an instant connection with my son as well when he was born and I've spoken to quite a lot of parents who've felt that and the feelings that come with that are quite strange."
The McFly member explained that parents are expected to instantly fall in love with their baby as soon as they're born but that isn't true for every parent.
"Don't get me wrong I'm completely besotted with Kit now, but the first six months of his life were some of the trickiest months for us as parents and on our relationship and everything because it's really challenging and it adds new pressures to everything," Harry continued.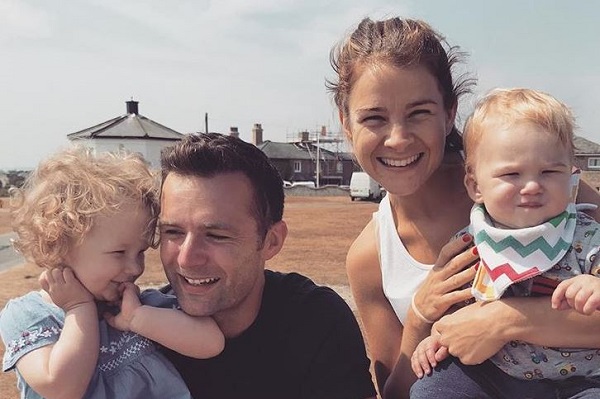 The dad-of-two gushed about how grateful he is to have two happy and healthy children, but stressed that that doesn't mean they don't face parenting battles like the rest of us.
"We're very fortunate but that doesn't mean that it's not stressful. It's okay to talk about it and say it's not easy."
You've got to admire Harry's honesty.