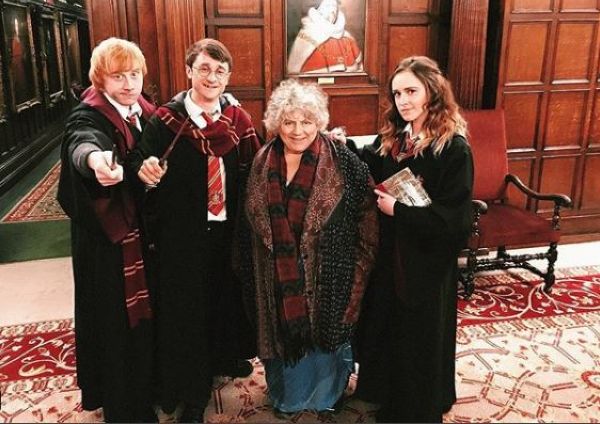 A magical wish has come true for this Harry Potter star who expressed her desire to be on Call the Midwife, two years ago.
The beloved Miriam Margolyes has joined the Call the Midwife cast.
Better known for her role as Professor Sprout in the Harry Potter films, Margolyes spoke to This Morning in 2016, revealing her wish to be given a role on the programme.
"I love that programme, I think they are all majestically brilliant - fine actresses - so I want to be there.
There is no end to what I would do to get on that programme. I love it, I love that show."
Miriam is set to play Sister Mildred, a "forthright and indefatigable sister from the Order," according to the TV producers.
The Harry Potter star is now living her dream as filming is already underway for the Christmas Day special.
On Instagram, the producers explain that her character, Mildred arrives unexpectedly at Nonnatus House with four Chinese orphans.
The storyline reveals that they have fled from China and the child refugees were found abandoned in Hong Kong. The series will feature their adoption in the UK as part of the World Refugee Project.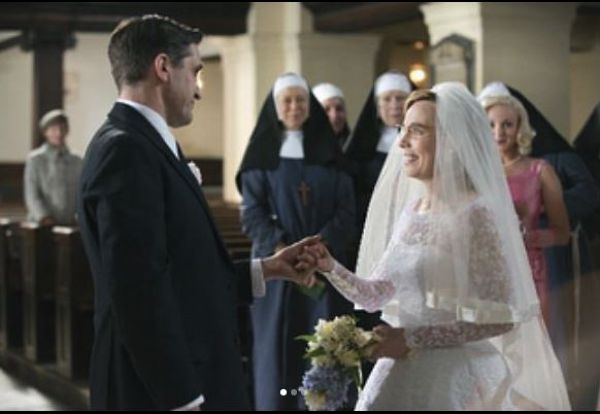 Speaking to The Sun, Stephen McGann gave a glimpse into what on set life is like with Miriam.
"She was absolutely hilarious!
Just imagine, for a second, what it's like to have Miriam as a nun, in full throttle on the set of Call The Midwife! We have had a scream," said the actor who plays Doctor Turner.
There will be more new faces on the cast line-up such as Waterloo Road's Georgie Glen as the surgery's new receptionist, Miss Higgins, Harlots star, Fenella Woolgar as Sister Hilda and the Last Kingdom's Ella Bruccoleri as Sister Frances.
Series eight is set to broadcast in 2019 and will take place in springtime in 1964. Viewers will be treated to excited Poplar residents anticipating the birth of Prince Edward.
Violet Buckle (Annabelle Apsion) opens the first scene, holding a Teddy Bears' Picnic and a competition on whether the Queen will have a boy or a girl.
Laura Main, who plays Doctor Turner's wife Shelagh reveals that filming has remained true to its roots.
"Here we are, series eight, and it's still crafted in the same way as it was at the beginning.
"It's maintaining that standard. It's funny, and you know, tear-jerking as well."
Yesterday, the cast were at The Chatham Historic Dockyard, where the programme is filmed, to open the new Call The Midwife tour.
Running to October, the tour allows fans access to look at the props and costumes from the show.
Visitors will also enjoy their own "Midwife" tour guide, which goes through all of the filming locations used on the programme.