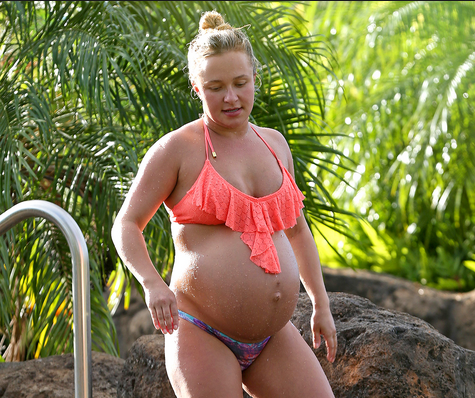 It looks like the highly-anticipated wedding between
Nashville
star, Hayden Panettiere and fiancé Wladimir Klitschko is looking a little doubtful right now.
The heavily-pregnant actress, who is mere weeks from her due date, recently revealed that upcoming nuptials won't be taking place until she has returned to her pre-pregnancy figure.
In an interview with Ellen DeGeneres, the pint-sized star said: "I'll tell you one thing for sure, I am not walking down the aisle forty pounds heavier than usual with a huge pregnant belly stitched in. Not happening."
However, recent reports suggest that Hayden's reluctance to say 'I do' may actually have more to do with tension within the relationship, than concern for her appearance on the big day.
Sources close to the couple have said that Hayden's pregnancy has led to unrest between the pair, with one insider revealing: "Her hormones are raging and Wladimir is just tired of her nagging him. At this rate their wedding might never actually happen."
With Hayden and Wladimir only weeks away from welcoming their new arrival
, we hope the gorgeous mum-to-be and her finance can enjoy the final stage of her journey and focus on their wedding if and when the time comes.