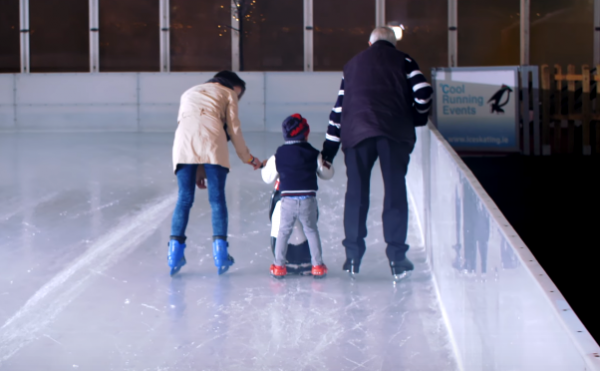 At this time of year, it's hard to remember what is really important.
In a sea of holiday bargains, party style and festive coffees, it's easy to forget that the real thing to cherish this time of year is our family.
As we all get older, we move further and further from the nest whether it be for college, work or travel.
And while mum and dad are first on the visitation list over the Christmas season, it's so important not to forget about our elders.
From grandparents to elderly neighbours, this time of year can be especially lonely for those living by themselves.
That's why the folks at Cork on Ice are encouraging everyone to make this time of year a time for family.
Telling the story of Michael Finnegan, Cork's oldest ice skater, their newest campaign video shows the grandfather's excitement for this year's festivities.
"As you get older it's so easy to get lost," narrates his daughter.
"But this is an amazing time for all of us. We're all together, and it's fantastic for the whole family."
The heartwarming video captures the joy of spending time with loved ones and reminds us to take that time this Christmas.