The Team Hope Christmas Shoebox Appeal is returning this year, and they are looking for you to get involved. By taking part you can turn another ordinary day in a child's life into something really special.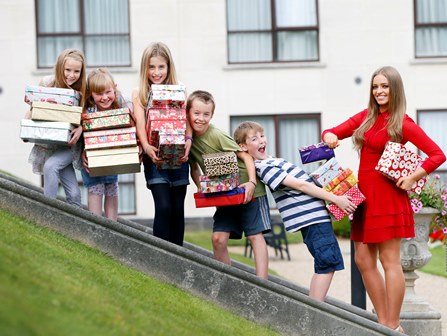 Find an old shoe box, wrap it up in Christmas paper, and fill it with gifts. Items that are recommended as gifts are writing items such as copies, colours, pens, (for school), washing items like soap, wash cloths (or other small hygiene items), small clothing items or little treats. Then attach €4 to cover transport costs and bring it to any of the 300 drop off points across the country before November 11th.
Team Hope volunteer, Ann Convery travelled overseas with Team Hope to help distribute the shoeboxes.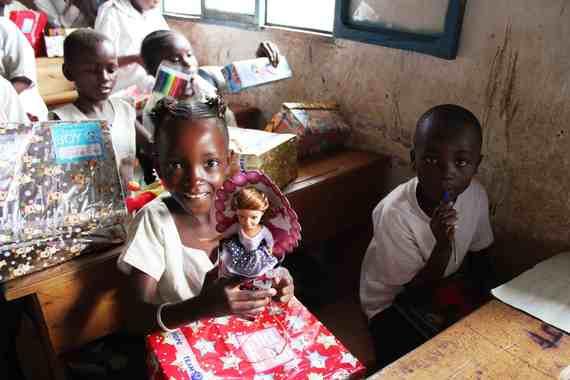 "The first family we visited, I came away from the house thinking 'my dog sleeps in a warmer house than those children."
"I remember standing in one tiny room helping children try on their colourful new hats and gloves and unwrap lolly pops, seeing the pure joy on their faces. I looked around the room and realised there was nothing, not one other toy."
"Coming home was difficult. The contrast was extreme. The shock of the contrast just took some getting used to."
Families of these children typically live on less than €1 a day. For many children this is the only Christmas present they will receive this year, so it really is a great cause. As outlined by a Burundi partner, "Some of the children get a Christmas present for the very first time!".
Team Hope is Ireland's leading Christian development charity working with needy children in Eastern Europe, the former Soviet Union and Africa.
To find out more information on how to take part, or to find out where your nearest drop off point is, visit
www.teamhope.ie
.