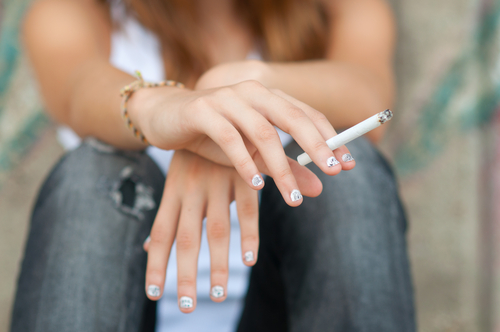 We are all aware of the harmful effects of smoking but, unfortunately, even knowing them doesn't stop many teens from picking up the habit.
If you are concerned that your adolescence has started smoking now is the time to step in and help them quit. The sooner you do the better it will be in the long run - teenage smokers are more likely to smoke as adults.
Here are five ways to help them quit:
Know why they started
Finding out exactly why your teenager started smoking can be a tricky task. There are a number of factors to consider: peer pressure, rebellion, curiosity or even stress. However, having some idea of why they started will help you in your quest to get them to stop.
Be a good role model
If you are a smoker your child is more likely to pick up the habit, so quit now. How can you expect your child to stop if you are still puffing away? You are your child's biggest role model and you need to be the one to set a good example.
Avoid threats
Avoid using threats to encourage your child to stop smoking. These won't work and may, in fact, be counterproductive – a teen is more likely to rebel against an ultimatum or threat.
Be blunt
Your teen is already aware of them, but you can never over accentuate the effects of smoking. These include getting wrinkles, having bad breath, developing stains on hands, bad skin and yellow teeth. The above are likely to cause a reaction as they affect your teen's appearance. You also need to mention cancer, breathing difficulties and early death, anything to make them see the long term effects.
Be there for them
There is no point simply telling your son or daughter that they need to quit. You will need to be there for them and help them along the way. Set goals and gradually reduce the number of cigarettes they have a day. Encourage them to stay away from friends who smoke and if they need help get advice from your GP. Now is the time to quit.