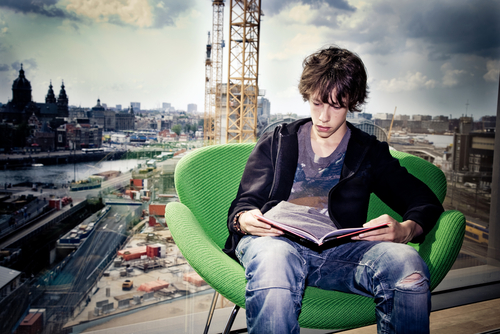 The future is daunting for anyone, but can prove even more difficult when it comes to your teen. They could be in their final year and deciding what to do after school, or they could be confused about what subjects they would like to study. Both decisions can be difficult for your teen and it can be easy to understand why they may not want to face them. But it is still important to encourage your child to have a serious think about their future. They don't have to decide anything today, but they should have a vague idea where they would like to see themselves in the next few years.
Build their self esteem
While every teen is insecure in some shape or form, it is important to promote your teen's strengths and of course, what makes them happy. Talk to your teen about what subjects they enjoy studying at school. Could they go on to study those subjects in college and what career can they develop as a result of their favourite school topics. While it is important to make a living; your child's happiness should be paramount.
Career Counsellor
Sometimes your teen may need outside help when it comes to their future. You as a parent can only do so much and a career counsellor can be a great help. A career counsellor can organise work experience for your teen or enable your son and daughter to sit in a class of a certain subject they're interested in. They also can organise career tests for your teen, which of course don't have to be all and end all, but can be a great source of guidance.
They can change
It is important to note your teen can change a lot in the space of a year and a subject they may enjoy now, can of course change by the time they go to college. They may not want to even go to college by the time they finish school and that is definitely something, that shouldn't be forced upon them. Sometimes college is not for everyone and your teen might find other options to develop a career that could suit them.
Trust your teen's judgement in whatever they decide to do. But most importantly remind them a lot can change in the next few years and it is still a good thing for your teen to keep their options open.