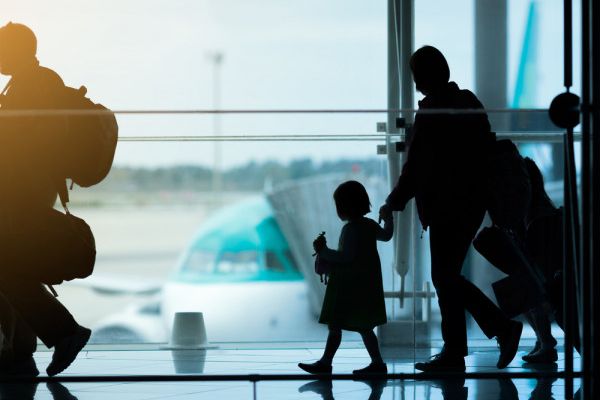 This Christmas, Dublin Airport is sure to be like those first and last scenes of Love Actually: full of heartfelt reunions and hugs galore.
Your loved one's arrival will even have a festive soundtrack, as local schools and choirs will sing carols in the terminals leading up to Christmas.
We hope everyone can be home for the holidays, but it's sure to crowded in the airport during the holiday season. This will be the busiest Christmas ever for Dublin Airport, with over one million people passing through its terminals.
Today will be the most hectic day leading up to Christmas, with 85,000 passengers full of festive cheer due to arrive and depart.
If you have a flight booked for December 29, expect throngs of people. That will be the busiest day after Christmas, especially as people depart for winter holidays.
The airport will be closed on Christmas day (the only day of the year it shuts down), but there will be some staff left there on duty. The last flight leaves at 11:30pm on Christmas Eve.
Here are some tips from Dublin Airport on how to survive the holiday season:
Firstly, double check which terminal you are departing from. Aer Lingus, Emirates, and all American carriers operate in Terminal 2. All other airlines fly out of Terminal 1.
Secondly, stick to the EU's 100ml rule! Remember to put any gifts that are more than 100ml in your checked luggage.
Take any sharp objects out of your hand luggage. This includes scissors, nail files, blades, cutlery, and corkscrews. Any sharp objects should be packed away in your checked luggage.
If you're planning on bringing Christmas crackers, they are allowed through security. Just make sure the gifts inside aren't sharp objects!
Dublin Airport also asks that you not wrap any presents that will be going through security. You may be asked to undo all of your dedicated wrapping if the object needs to be inspected.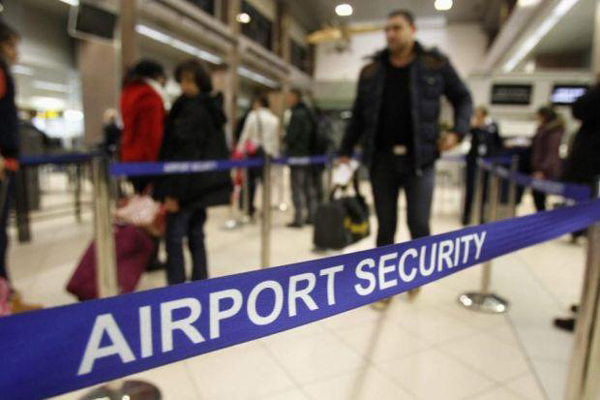 You can streamline the security process by coming prepared.
"We'd also ask passengers to prepare for security screening by removing their outer jacket, belts, keys, coins and laptops from cases so that security searches are kept to a minimum," said Dublin Airport spokesperson Siobhán O'Donnell.
Also, give yourself enough time. Whether you check in online or in person, the airport recommends that you arrive 90 minutes before flight departure time.
Long-haul flyers are told to look at their airline's website for check-in times.
You also need to factor in road traffic, as there is sure to be congestion during this time of year.
Safe journeys, all!