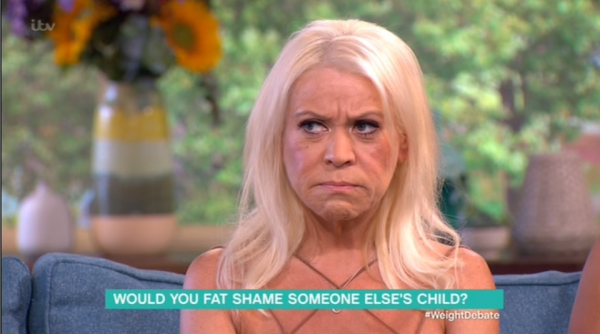 Actress Tina Malone caused quite the backlash today after she shared her thoughts on whether or not someone has the right to tell another parent their child has an issue with weight.
The Shameless actress appeared on This Morning to discuss the issue "how do you tell a child they're fat?"
Sitting on the couch with her was lifestyle and fitness journalist, Nilufer Atik as the pair were shown the image of a toddler and asked their opinions on whether or not the child's parents should be worried.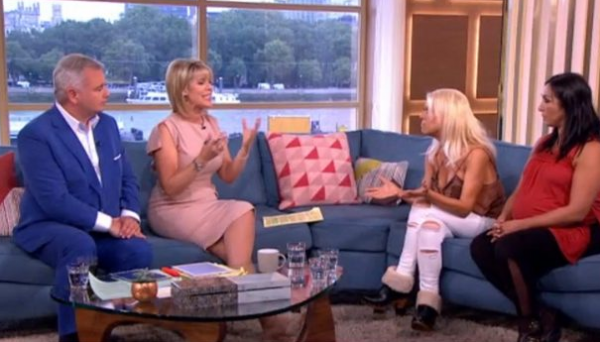 "This is a baby, she's 12-14 months old.
"How dare anybody say to a woman, a parent or a man your child is fat.
"It's disgusting."
However, when asked whether or not telling a friend their child is overweight is something she would do, the 53-year-old seemed to contradict herself.
Tina said that it was something she recently felt she had to do and admitted to warning a friend that their son might become "a big fattie" which could mean "he ain't got a bird and he has no friends."
Audience members were having their say on social media with many finding huge fault in Tina's comments.
People who tell parents their child is fat are just doing it to be https://t.co/mnKDv3Jkvh know if your child's fat! #thismorning

— Emily Keightley (@EmilyMulti) August 11, 2016
#thismorning #weightdebate this is a baby heartbreaking

— Lisa (@houseofpearl4) August 11, 2016
@itvthismorning #thismorning fat ≠ unhealthy and thin ≠ healthy. sick of people's hatred for fat people being masked with health concerns.

— emmmmmma (@edotcassidy) August 11, 2016
#thismorning discussing something I feel quite strongly about. Hard topic but very real in the world today. It IS important!

— ' Kirstie ... (@KirstieTHFC) August 11, 2016
The image in question was of a 14-month-old girl who became the victim of online body-shaming after her parents shared an image of her on social media.
We want to know what you think.
SHARE your thoughts on this story.