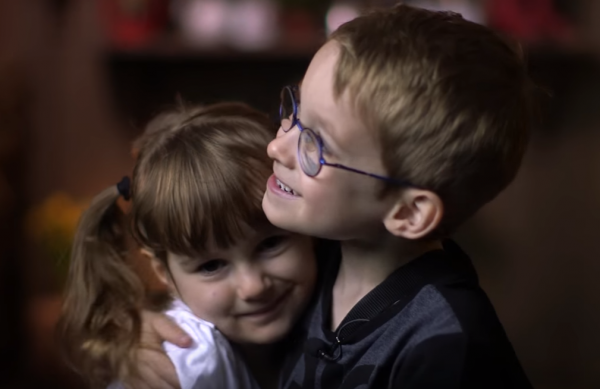 For any of us that have more than one tot running around at home, we've often found ourselves fascinated watching them interact with one and other.
Hearing their nonsensical conversations as if they share a secret language, seeing them play together as if they have always understood each other.
So you can understand how much we gushed when we saw this clip from Channel 4's The Secret Life of Brothers and Sisters.
Seven pairs of siblings went camping for three days and we got to see a little bit more of that ever adorable sibling interaction.
Lola tries to help little sister Mabel by encouraging her to do things on her own, she says:
"She tries to do things on her own but she always ends up crying.
"It's just a really nice thing to do to encourage people. It's a bit like in the Wizard of Oz, the cowardly lion lost his courage."
After a quick chat with her big sister, Mabel is able to take on the world and says:
"When I cry she makes me happy again."
From adorably sweet proclamations of love to silly squabbles, these clips are both laugh-out-loud funny and tearjerkingly sweet.
SHARE this adorable look at sibling relationships.