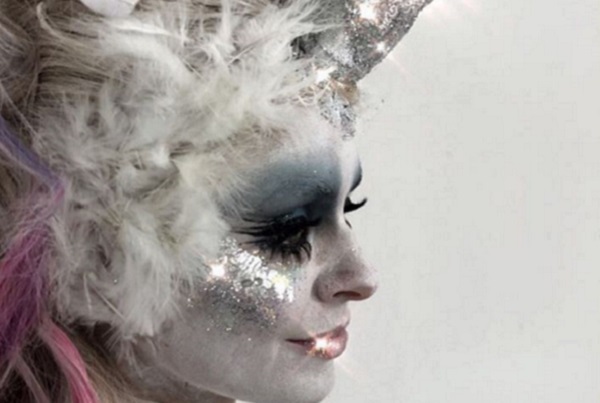 She often leaves us with major wardrobe envy, but Holly Willoughby has left us speechless after revealing her incredible Halloween transformation.
The This Morning presenter stunned fans when she made her grand entrance on the British daytime show.
Holly strutted onto the set of the popular show wearing the most extravagant unicorn costume we've ever seen. She wore white fluffy trousers, a multi-coloured tail that matched her hair, and topped the look off with a sparkly horn.
The presenter was unrecognisable in her costume. She achieved the dazzling look with the help of This Morning's hair and makeup team.
They worked tirelessly to transform Holly into a unicorn before the show aired. Holly admitted that she always wanted to dress up as the mythical creature.
She expressed her delight, "I'm not joking, this is the best day of my life! I'm a real unicorn. I've got a tail! Love it."
Holly took to Instagram to thank the immensely talented hair and makeup team, "Happy HOLLY-WEEN. Thanks to my AMAZING glam squad @patsyoneillmakeup @cilerpeksah_hairstylist and @angiesmithstyle #hwstyle @thismorning."
Holly's stunning transition into a 'Zombie Ice Unicorn' took a lot of work. This Morning shared a video of their glam squad putting their talent to good use as Holly patiently sat in the makeup chair.
Fans were shocked by how incredible Holly's costume was. Many of them took to Instagram to express their love.
One shared, "This made my day! Best costume I've ever seen! #makeupgoals."
Another fan admitted they could never get away with the look, "I saw this earlier and honestly I'll never reach this level of extra so I don't know if I'll even bother trying."
One added, "I'm in shock! I'm such a weak unicorn compared to this."
Many fans praised Holly and agreed that she had one of the best celebrity Halloween costumes, "I mean. That's the best things I've EVER seen. Like EVER."
Because @hollywills and @Schofe didn't just wake up like this (at least we don't think they did)... pic.twitter.com/t551MoRn7X

— This Morning (@thismorning) October 31, 2017
Holly wasn't the only member of the This Morning crew to dress up. Her co-host Phillip Schofield had the honour of working with the Game of Thrones team to create his costume.
The presenter dressed up as the Night King from Game of Thrones and his costume was scarily realistic.
He revealed, "This has taken weeks in the planning. It's the real deal. The whole team who put the Night King together for HBO and Game of Thrones did it for me. This has taken a lot of work to put together."
Holly and Phillip's co-workers also joined in on the Halloween madness. Rylan Clark dressed up as popular Disney villain Maleficent. Alison Hammond channeled her inner sea witch by dressing up as Ursula.
It's official, the team at This Morning have the greatest costumes we've seen so far.