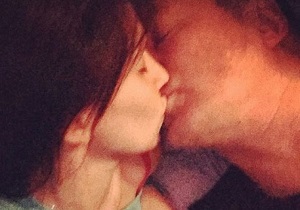 With so many celebrities ringing in the New Year in style, one couple who took the opportunity to make a very special announcement on the big day were Alec and Hilaria Baldwin.
Actor Alec's wife Hilaria took to Twitter to reveal the exciting news that she is expecting the couple's second child.
The yoga instructor posted a beautiful photo of herself and Alec on the beach with their daughter Carmen and their dogs, with their little one reaching out to pat her mum's baby bump.
"The sun has set on my year of daily #hilariaypd. We r [sic] thrilled to announced we are expecting another little addition," wrote the 30-year-old.
The news comes just a month after 30 Rock star Alec hinted that the couple were thinking of expanding their brood.
In an interview, the 56-year-old said: "My wife definitely thinks we should have one more baby. We'll see what happens. It could be exciting!"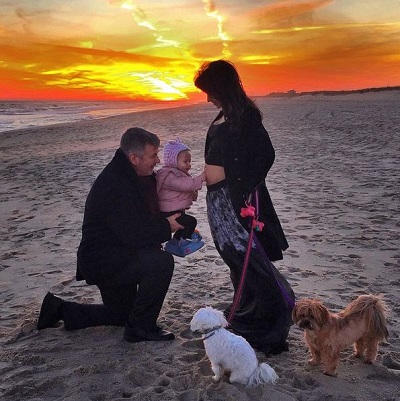 Alec and Hilaria began dating in 2011, going on to exchange vows the following year. They welcomed their first child together, Carmen, in August 2013.
Alec is also a father to 19-year-old Ireland, his daughter from his previous marriage to actress Kim Basinger.
Congratulations to the couple on their wonderful news.