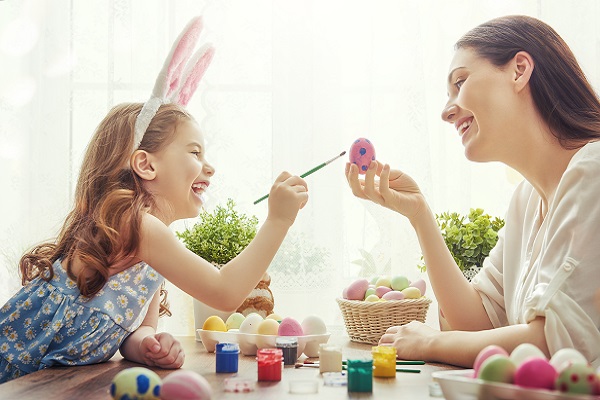 As mums who braved a long winter, we are lovin' the idea of Spring! Easter is around the corner and we have come up with 5 cute (and some delicious) homemade things to create with the kids this Easter break- you're welcome!

Chocolate Hazelnut Easter Cupcakes!
These easy Easter eats take less than half an hour to bake and will go down a treat! Lidl has all you need, along with a full list of ingredients and measurements right
here
.
Preheat the oven to 180˚C/160˚C fan/gas mark 4. For 24 servings, lay out Cup Cake cases (Easter themed if possible) in a muffin tin. Mix the cocoa powder, flour, sugar, bicarbonate of soda, baking powder and salt into a large bowl. Then, add the eggs, warm water, oil and vanilla. Get the little ones to stir until the batter is smooth – no tasting just yet!
Fill your cases two-thirds full and bake for 20 minutes or until the tops of your Cup Cakes spring back when touched- another job for little (clean) fingers!
For the yummy icing, get one of your assistants to beat the butter and icing-sugar for one minute and mix in the vanilla. Then, beat in the melted chocolate- make sure its cooled down- followed by the Chocolate spread-Yum!
Pipe your delicious icing on to the cupcakes after they have cooled and patiently wait until after dinner to delicately sample your creation…
This every-day item will make the perfect fluffy bunny! Cut a cotton pad in half for ears and use a single pad for the body. Then get some cotton wool balls for a tail and some extra fluff for your little guy!
Glue your bunny to a piece of folded card and you've got yourself an Easter greeting!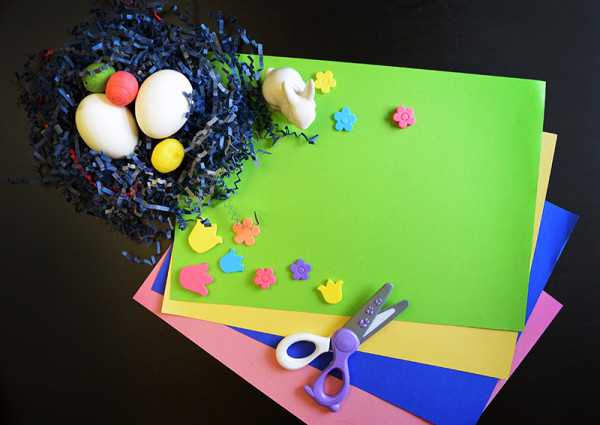 Eggstra Tasty Cinnamon Rolls!
Lidl has you covered for this gorgeous recipe too. Find all your ingredients and measurements here.
To start, Preheat the oven to 180˚C/160˚C fan/gas mark 4 and enlist a little helper to grease your baking tin. Mix the yeast and warm water together in a bowl and leave to froth for a few minutes. Mix your milk, sugar, melted butter, salt & egg together in a large bowl, and entrust your mini assistant with a whisk. Add half your measure flour to this, followed by the yeast mixture, followed by the remaining flour.
When this is well and truly combined, its time for the fun part. Kneading is also a job for little hands, so do this for 5-10 minutes. Then, place your dough in a greased bowl and cover with a clean tea towel. Leave in a warm spot for 1-1½ hours until it has doubled in size- this will fascinate little minds!
Roll the risen dough out on a floured surface to about 38cm x 23cm. Supervise as the kids spread the melted butter for the filling all over the dough. Mix the sugar & cinnamon, then get your assistants to sprinkle with the butter & pecans. Roll the dough into a log. Trim off the ends, then slice into 12-15 pieces.
Place the slices close together in the prepared tin & leave to rise in a warm spot for 45 minutes until doubled in size. Bake for about 30 mins until golden brown.
For the sweet part, get helpers to mix the cream cheese, icing sugar & vanilla in a bowl. Drizzle over the baked rolls and serve warm- no waiting!!!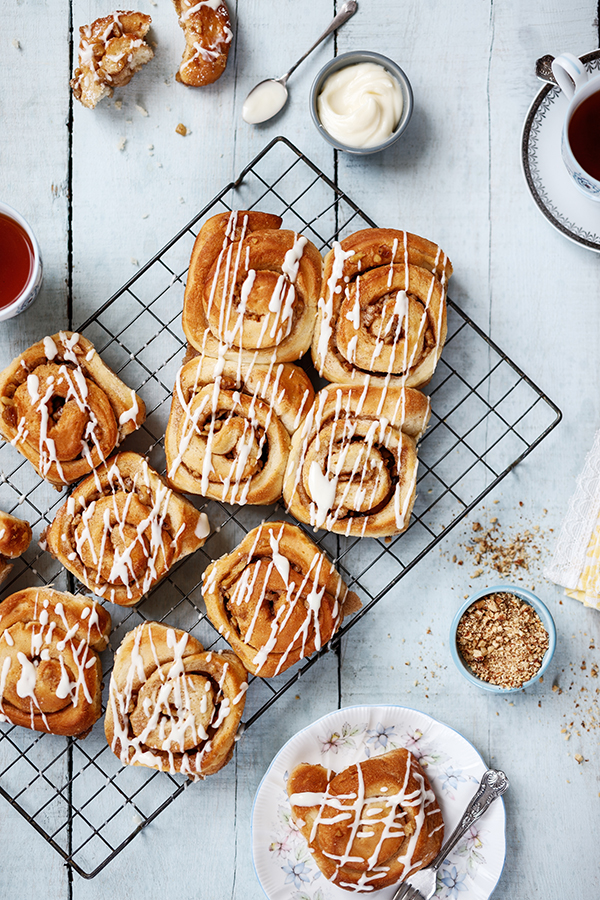 Two more words: Paper Plates
When it comes to crafting with kids, the key is choosing the simplest supplies. Grab a Paper Plate and cut out the centre circle- so a little face can peak through! Then, line the remaining outer circle with what?? COTTON WOOL!
Now for the fun bit. Fill a bowl large enough for little feet, with paint- any colour will do! Dip tiny feet into the bowl and make footprints on a piece of cardboard- the back of an old cereal box is perfect. When the footprints are dry, cut them out … they are now personalised bunny ears! Stick them to the top of your fluffy paper-plate rim. Stick an old pencil in the bottom of your bunny mask with some tape for a holder and you have a cute Easter mask!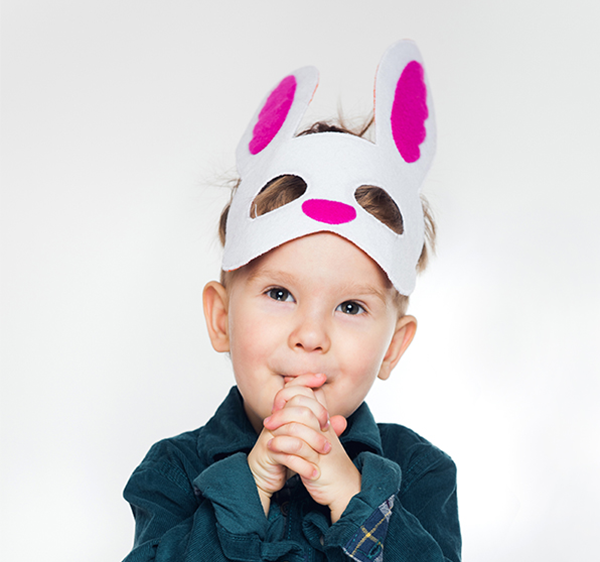 The Cutest yet: Easter Sheep Biscuits!
Lidl has got all your ingredients and measurements right here!
To start, the kids can stir the butter, sugar and salt together until the mixture is creamy. Then mum (or whoever is head chef) can add in the eggs and give them a good stir. Add the flour and knead.
For the dark sheep, remove one-fourth of the dough and knead with cocoa powder and add milk as needed.
Cool both doughs for 30 minutes.
Roll the light dough out onto some flour, about 3 mm thin and cut out sheep (about 8 x 4 cm).
Roll out the dark dough between two frozen freezer bags and also cut out the sheep.
The kids can carefully place the little sheep on sheets of baking paper. Bake in a preheated oven at 180 ° C for 12 minutes until the edges lightly brown.
Encourage your assistants to be patient as you allow the biscuits to cool on a wire rack.
Our FAVOURITE Part: get your assistants to sift icing sugar mixed with lemon juice to a thick syrup and brush the light sheep with a yummy wool coat!
Chop up the chocolate to melt over the hot water bath and then place in a freezer bag.
Cut off a small corner of the bag and pipe a chocolatey brown coat on the dark sheep. Use what's left to give the light sheep some chocolatey eyes. Use some the light frosting as eyes for the dark sheep. Let dry your yummy biscuits dry and…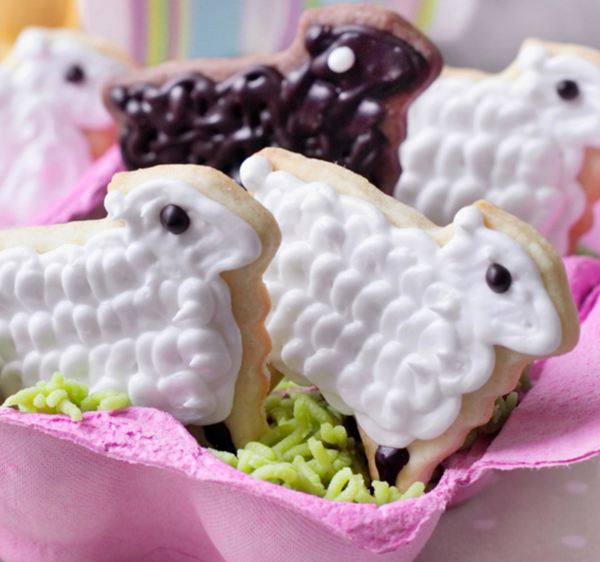 Good Luck this Easter break mommas, and for more Easter-inspo visit
Lidl
today!