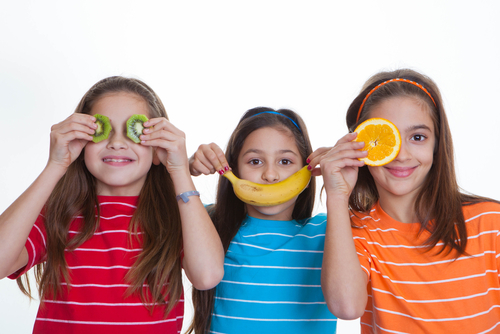 Weight can be a sensitive topic for many tweens and can be even more difficult to bring up if you feel your child may have started to become overweight. While a little weight gain is never a cause for concern, it's still important to encourage a healthy lifestyle for your tween. Here are some great tips on how to approach the topic of weight gain with your tween, while making sure they still have a healthy perception surrounding their body and weight in general:
Family Fitness
The focus shouldn't be entirely on your tween but seen as an opportunity for all of your family to improve their lifestyle and fitness regimes. Whether it's encouraging more group activities as a family like going for evening walks, dance games or outside games. Participating in more family activities can be a great way for all your family to improve their lifestyles.
Be honest
While you don't want to hurt your tween's feelings, it's better to be honest from the beginning and explain why you're concerned about their weight gain. Explain to your teen about the long term risks of being overweight, which can vary from diabetes to high blood pressure. More often or not your tween will agree with you and will be keen to do something about it.
Right words
While you want to be honest with your tween, it's always a good idea to use the appropriate words when it comes to discussing healthy ways to lose weight with your tween. It's essential you don't create any insecurities surrounding your tween's body but instead create a healthy attitude towards exercise and food in general. Make sure to avoid words such as thin" and "fat" but focus on more positive words such as "fitness" and "health". Your tween should not be striving to achieve an unrealistic body type but instead aiming for a healthier lifestyle for themselves.
Healthier options
Sugary snacks are always preferred by children but it will become extremely difficult for your tween to strive to lose any weight if they see the rest of their family members snacking on unhealthy snacks. Make the task a little easier for your tween by filling your cupboards and fridge with healthier options. Schools can often be filled with temptations, so you can make it a little easier for your tween, by preparing their meals in advance, so they won't give in and purchase unhealthy snacks at school.