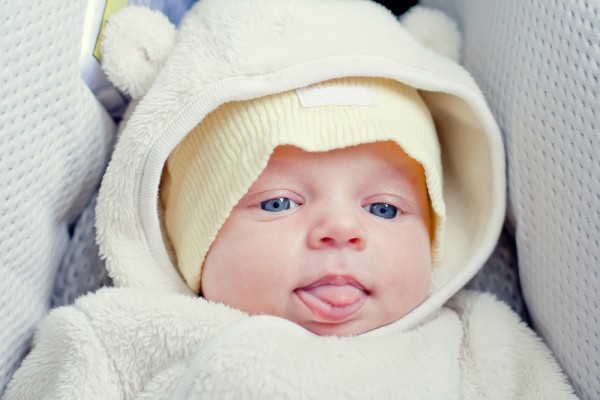 It is no easy task.
Gone are the days when you breeze out of your apartment with nothing but your Guess clutch and the wind in your hair.
Now you're a mother, life has changed pretty dramatically. Getting out of the house with baby HAS to be a carefully organised plan, with expert project management skills.
Here's our how-to guide for getting out of the house with Junior in a few very basic steps:
1. Psyche yourself up.
2. Look up hourly weather forecast.
3. Look at sleeping baby and try to calculate backwards the times of his next nap and feed.
4. Realise you did pass maths for your Leaving Certificate and that words are your strong point.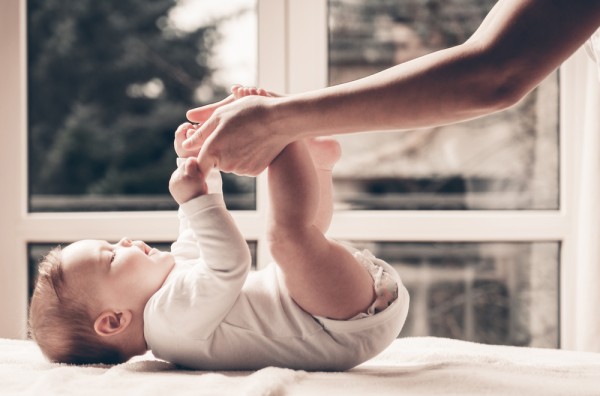 5. Ask husband when the baby is due to have his next nap.
6. Find a calculator and rub it in his face when you realise that he was wrong and all men are STUPID.
7. Remember you are hormonal and that husband is a wonderful person and, actually he was right, you carry the five.
8. Have a shower in which you hear your baby crying constantly even though you keep checking on him and he is asleep every time.
9. Consider under eye concealer but realise you don't have the energy to care because you slept for circa 2.5 hours last night.
10. Baby's awake!
11. Spend 15 minutes completely mesmerised by his little face and happy gurgling smile.
12. Stroke his velvety toes and vow to keep him safe forever.
13. Pack a bag with the following: Snacks for you, pads (of all shapes and sizes) changing mat, spit cloths, change of clothes (for you) change of clothes (for baby) bottles, teething ring, sterilising tablets, (just in case) hand sanitizer, toys, phone, more snacks, charger, nappy bags, another change of clothes, (just in case) baby book (just in case) deodorant, hairbrush, concealer, wellies, baby's rainjacket, baby's summer hat, mosquito repellent, suncream, wipes x 3 packets, vaseline, keys.
14. Attempt to lift bag (and fail)
15. Remove book and wellies.
16. Feed his royal cuteness.
17. Burp his royal cuteness.
18. Change your outfit again because puke on your shoulder is not the greatest look in the world.
19. Search for husband and find him locked in the toilet.
20. Ask him why he has been in there for an hour and receive muffled grunt in response.
21. Spend 30 seconds eating your fifth slice of toast of the day.
22. Stroke your coffee cup lovingly - coffee makes everything better.
23. Snuggle baby into his warmest star suit and woolly hat.
24. Realise it is 22 degrees outside.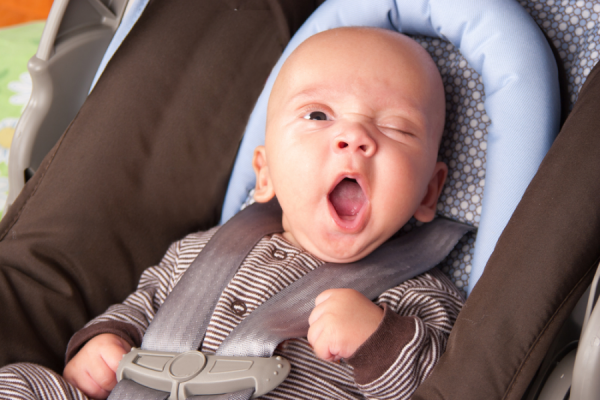 25. Ring your mum to ask her if snow suits are advisable in this weather. (just in case)
26. Thank her for the meal she dropped in the night before and yes, you are taking your vitamins.
27. Rethink the blanket situation and prep baby for the car.
28. Strap him into his car-seat and bundle your leaky self into your baggiest black top while cursing your swollen uterus.
29. Smell the air.
30. Right on cue, baby does explosion up his back.
31. Hand baby to the husband who is now spending an inordinate amount of time slowly sauntering around the house looking for his keys.
32. Find keys for him, drag bag to the car and heave it into the boot.
33. Heave the pram into the boot.
34. Fetch the wellies and put them into the boot.
35. Hesitate, then bung in the star suit, the bouncy chair, picnic basket and cushions.
36. Say a silent thankful prayer for agreeing on a big-booted car.
37. Flop into the front seat and enjoy the sweet, sweet silence.
38. Drive at exactly 3 kilometres per hour because....precious cargo!
39. Spend 25 minutes unpacking the car, 35 minutes taking cute pictures of the baby in the park in various cute positions and 3 minutes wolfing down a sausage roll before baby bellows.
40. Spend 25 minutes repacking the car.
41. Climb into the back of the car and fed baby.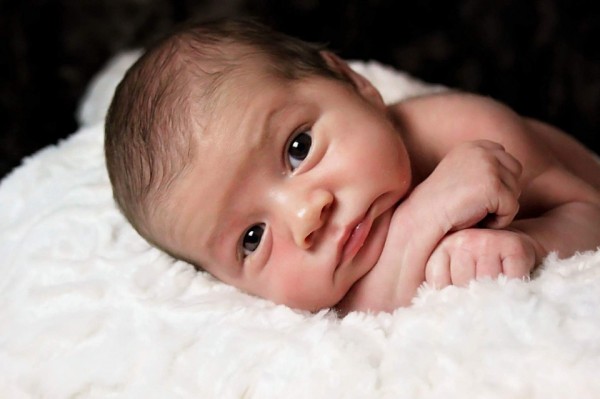 42. Set off home
43. Pull over car and change baby on the front seat because...poop!
44. Arrive home and spend 25 minutes unpacking the car.
45. Realise you forgot to pick up bread, aka your entire diet at the moment.
46. Beg lovely, wonderful husband to do the supermarket shop and...don't forget chocolate...and Nutella
47. Feed baby and spend an hour tickling and playing with his adorable face before his bedtime.
48. Relax on couch and ....zzzzzzzzzzz