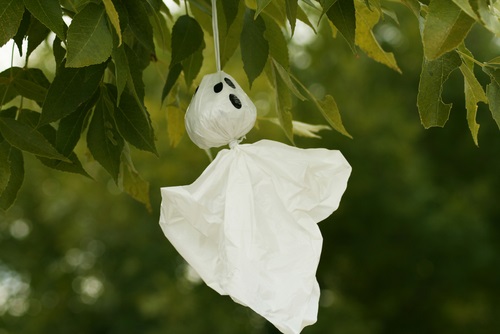 What You'll Need:
White Fabric
Newspaper
String
Needle
Glue
Black Marker
Instructions:
Scrunch the newspaper into balls.

Glue one of your newspaper balls into the centre of the fabric.

Thread a long piece of string through both the ball and the fabric. This will enable you to hang the ghost up.
Tie a piece of string around the 'neck' of the ghost to define the shape of the head.
Draw on ghost eyes and mouth using the black marker.