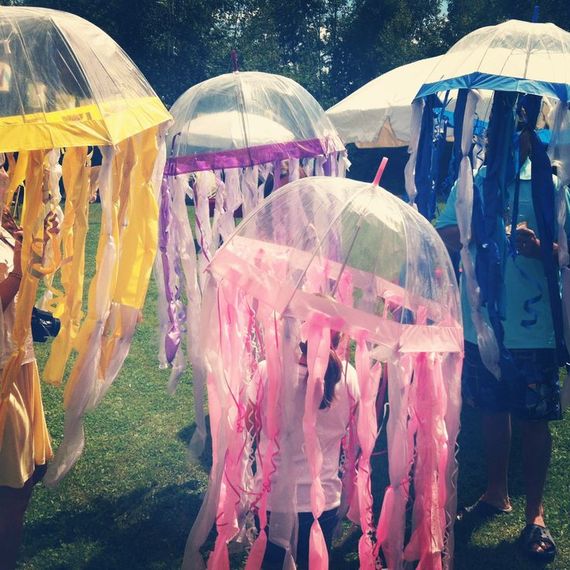 What You'll Need:
A clear or plain coloured umbrella
Scissors
Needle and thread
Streamers
Ribbon
Clear plastic bag
Battery powered white lights (optional)
Glue
Black clothes
Instructions:
Cut the clear plastic bag, ribbon,and streamers into long strips. The longer they are the more authentic the jelly fish will look.
Curl the ribbon using a scissors. This will add a subtle wave and give the illusion that the jelly fish is moving.
Hang the strips round the rim of the umbrella and secure each one with a simple stitch.
Remember to leave one area clear so that your child can see where they are going.
Wrap the lights around the spokes on the inside of the umbrella. This will give an underwater look.
Dress your child in a black top, trousers and hat.