If you have a mortgage then chances are your mortgage is your largest financial outgoing. If you are trying to save on rising household costs that the best place to start is to look at the big ticket item in your finances and see if you can save by switching your mortgage.
The latest Irish Independent doddl.ie Mortgage Switching index shows that you can save up to €4,595 per annum by switching. This increases to €4,678 per annum if your home has a building energy rating BER of B3 or above.
Of course many of us know this already, but often, we're just a bit hesitant to make the move on it. But it really couldn't be easier, and the effort you put into switching will have a really positive effect on your finances so it far outweighs the time it takes to switch. And, once you make contact with doddl.ie the team of mortgage experts will guide you through the process to completion, so you're in safe hands.
There's never been a better time to see if you can save on your mortgage, interest rates are low but rising, and are expected to rise further so now is the time to revisit your mortgage rate. It is also a great opportunity to lock in some security over repayments in the medium to long term by fixing your rate.
Right now when so many are looking to fix their mortgage so as to safeguard against rate increases it is so important to ensure you can get the best rate for your personal circumstances. That's where doddl can help, by using their mortgage switching calculator you can see within two minutes of being on our site whether you can save by switching. If you can save, you can then just provide some basic information and one of the mortgage experts will call you to discuss the options that are available to you from all major lenders that they work with. They'll work with you from this initial conversation right through to completion of your mortgage switch.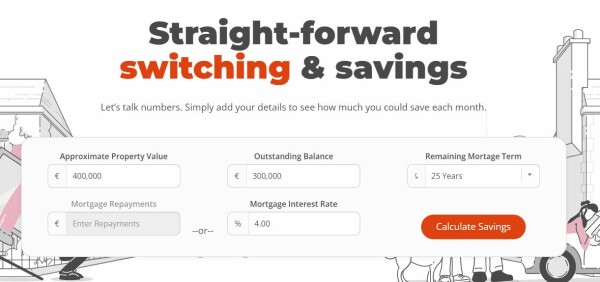 Their service is free, and their advisors are mortgage experts but also normal people who have mortgages and understand what you are trying to achieve and who will break everything down for you so you understand all steps of the process.
They work with all major lenders who pay them to work with you in taking out your mortgage. Also worth noting that the payment is the same regardless of the lender and the rate you get is the same as what you would get by going to the lender directly. They also work with banks who only work via brokers offering you more choice than you can secure yourself.
Sound easy? That's because it is. Start the process today -> Lets Begin
Brought to you by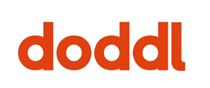 Mortgage Horizons Ltd t/a doddl is regulated by the Central Bank of Ireland