Ben Bailey Smith and Sav Akyüzwhich's I Am Bear is a debut rap-style, read-aloud picture book featuring a purple rapping bear! A mischievous, cuddly and outrageous bear, it is "the irreverence of childhood. It is bedlam but fun."
The vibrant and graffiti style animal wears a suit of purple hair, and is a cheeky trickster, who is anything but ordinary! Bear is loveable and naughty and does what real bears do – eat. He eats honey and eh, doughnuts and um, squirrels…."MUNCH, MUNCH. MY LUNCH!"
Ben and Sav are true Londoners born and bred, and the hip hop fans have been friends for years. Both with young families, they felt the time was right to launch I Am Bear; and it is their fun dark humour that spontaneously created their magical Bear in a flash!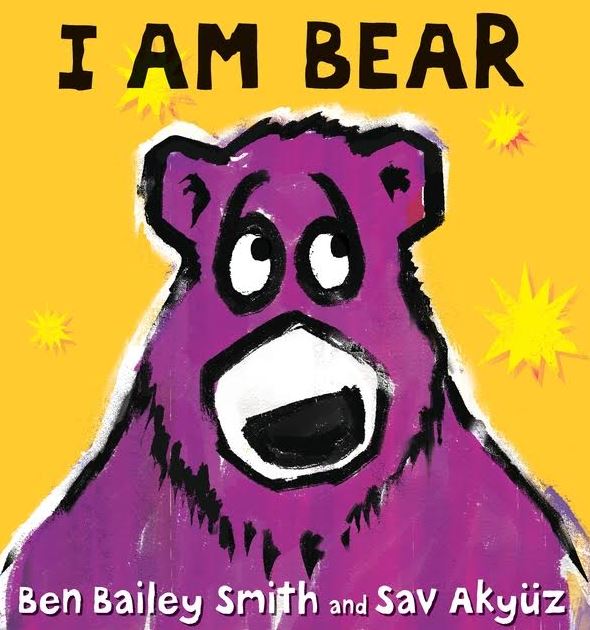 I Am Bear brings to life their highly original character Bear, whose favourite thing is playing tricks - just for kicks.
Ben and Sav wanted the unexpected surprising and funny world of Bear to encourage conversation between the child and parent, as they read the rhyming book together – and not just ask "did he or didn't he eat the squirrel?!"
Ben's also taken it one step further by recording the rap, for parents and children to learn and share.
Watch the animated musical video by the creators at: www.iambearbook.com.
Published by Walker Books, it will be available from Thursday, 4th February 2016.