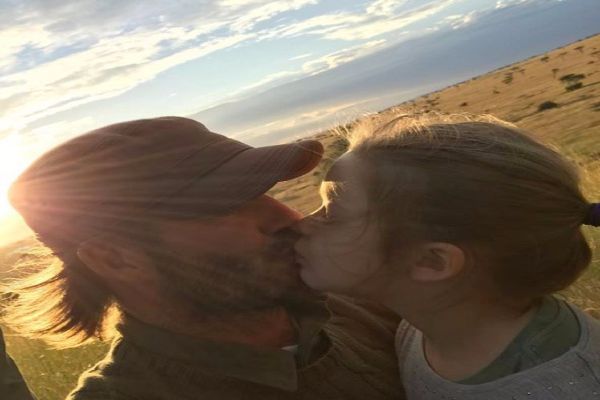 David Beckham received a lot of criticism after posting a picture online of himself kissing his daughter Harper. In the Instagram photo, he is seen kissing his seven-year-old on the lips while on holiday.
Many of his followers considered the picture to be inappropriate, and took to the comment section to voice their disapproval.
"David, to kiss lips of your daughter, that's wrong," one person commented.
Another chimed in: "To be honest, kissing your daughter on the lips is a little weird."
Despite the backlash, David defended kissing his daughter on the lips, in a Facebook Live discussion on his official page.
He said: "I got actually criticised for kissing my daughter on the lips the other day. I kiss all my kids on the lips.
"Brooklyn, maybe not. Brooklyn's 18, he might find that a little bit strange. But I'm very affectionate with the kids. It's how I was brought up - and Victoria - and it's how we are with our children," he explained.
"We want to show our kids love; and we protect them, look after them, and support them, and we're very affectionate with them."
Last year, Victoria was also criticised for kissing Harper on the lips. She posted the image on Instagram, with the caption: "Happy birthday, baby girl We all love you so much! Kisses from mummy."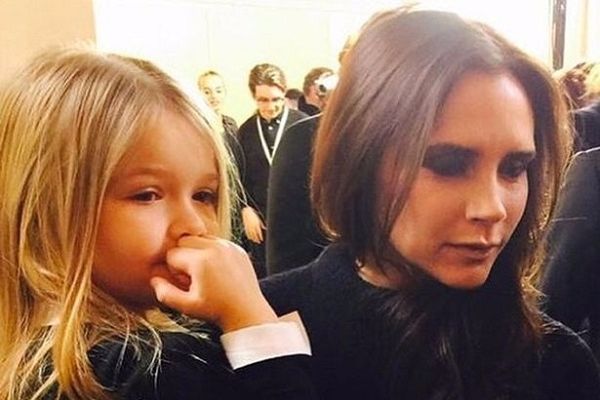 The fashion designer received a lot of angry comments from outraged followers, dubbing the photograph as "horrible" and "controversial". However, many have defended the couple.
"A father having a bond with his child is nothing less than beautiful," one commented.
Another tweeted: "If you find parents kissing their children on their lips uncomfortable, that's your weird problem."
Even child psychologist Dr Fiona Martin, from Sydney, gave her two-cents on the subject.
"It's healthy to be affectionate to your children. It's communicating to your child that you love them," she told the Daily Mail Australia.
"It's absurd really to think a parent kissing their child could be referred to as too sexual. It's beautiful. Anything that promotes emotional connectivity is good. It's certainly not inappropriate to kiss your child."
What are your opinions, mums? Do you kiss your kids on the lips? Let us know.