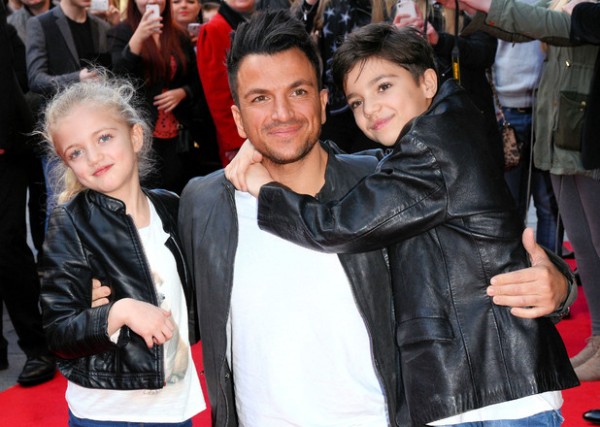 After defending her decision to let her kids join Instagram, it looks like Peter Andre doesn't agree with Katie Price's point of view.
Katie received a lot of backlash from the public after she let Junior and Princess join the social media platform and it looks now like Peter is on their side.
Talking about 11-year-old Junior and nine-year-old Princess joining Instagram, the mum-of-five explained her reasoning behind the decision after a week of backlash.
"I find it an absolute insult when people give me stick, I'm a really good mum and I will protect them with my heart," Katie said on Loose Women a week after the pair posted their first snaps.
"They are now being booked themselves for TV shows, modelling jobs, this and that and social media is the future."
Revealing that she has clear rules in place, the mum-of-five seemed confident she had the situation under control.
"I told them 'this is the deal; if you want to be on Instagram, I have your passwords and you go on it when I'm next to you.'"
But it looks like Junior and Princess' dad is not on the same page.
In his latest New! magazine column, Peter explained why he isn't so keen on the pair being on social media.
"Everyone knows I don't allow them to have phones or social media at my house, but I guess it doesn't necessarily mean to say I'm right.
"I don't like kids having them because I think it opens them up to all sorts of issues, but as a parent you have to compromise with the other parent and try to work together."
But now the 43-year-old is making the best of the situation by trying to educate his kids on using the platform safely.
"I can only advise and encourage them. I can't do any more than that."
SHARE your thoughts on this story.