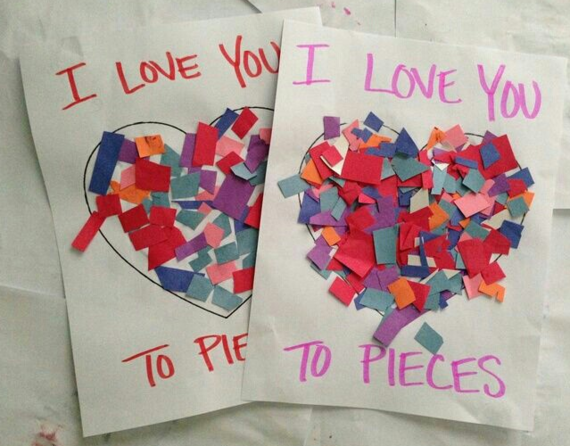 You will need:
2 sheets of white card paper
Scrap paper
Coloured markers
Method:
Fold the white paper in half and draw a heart shape on the front.
Generously spread the glue around the inside of the heart and stick on the coloured pieces.
Get your little one to write "I love you to pieces" on the card.