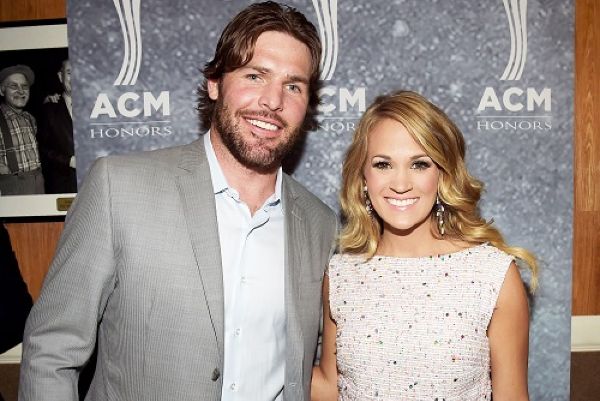 Last month, Carrie Underwood and her partner Mike Fisher announced that they were expecting their second child.
The beloved country star gave the news to her fans through a series of cute Instagram videos.
"We're adding another little fish to our pond", the singer gushed.
The couple are already parents to three-year-old Isaiah, who Carrie says is adjusting to the idea of becoming a big brother.
Isaiah begged his parents to name his new sibling after himself, Carrie told Jimmy Fallon on his talk show.
So they had to patiently explain to him that this would be "very confusing".
"But he wants to name everything his name because he thinks that's special."
The Jesus, Take the Wheel singer also admitted that she has been listening to her son's vocals, trying to gauge if he has his mum's musical talents.
"I try. Is that wrong? I'm judging my 3-and-a-half-year-old child to see if he can sing," she said.
"If he is not musically inclined, that is fine. I'm excited to find out what he loves and what his passionate about and good at, and I will support that...but I really want him to sing!"
But Isaiah does not listen to country tunes like his mum. Instead, he opts for theme songs to classic kids' shows like Fraggle Rock and DuckTales.
The young boy sweetly calls them "his songs".
He's kind of been into stuff I grew up watching," the mum explained.
"It's all him! We'll discover something when we're trying to find something on YouTube on a plane or something to keep him occupied, and he'll discover the classics."
Only time will tell if little Isaiah shares his mummy's musical talents, but for now the two enjoy singing some of their favourite, throwback tunes together.