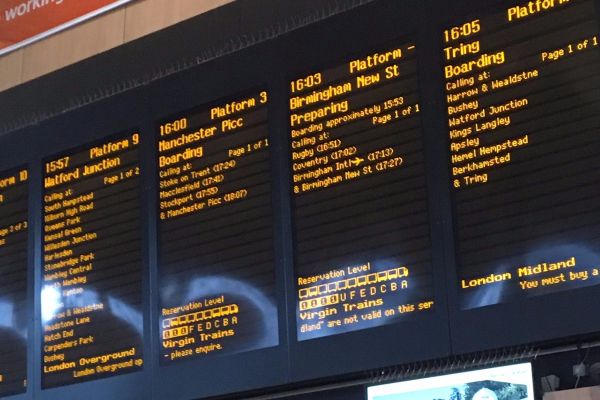 A British mum is searching for the "kind woman" who helped her daughter get the train home.
Andrea Ballancore's daughter found herself stuck in Stockport after missing her scheduled train home to Bristol. The 16-year-old didn't have enough money to pay for another £85 train ticket and the ticket inspector would not let her on the train without one.
However, an anonymous lady was there to rescue the distressed teenager and offered to pay the difference.
Thanks to the good Samaritan, the girl was able to get home to her family instead of being stranded alone in a train station.
Once Andrea found out about the lady's kind deed, she took to Facebook to find her and show her appreciation.
"This is my daughter. She just missed her train back to Bristol from Stockport. She just missed her train back to Bristol from Stockport. Her 1st ever big train journey solo," wrote Andrea on Facebook.
"The woman in the ticket office would not allow her to board the next train without paying an additional £85. She is 16. Please can you share this post far and wide, (especially my northern contacts) as I would like to repay and thank the kind woman who took pity on my daughter and bought her a ticket!"
"Long shot but hope this finds you, you wonderful lady you." she added.
Andrea post went viral since it went up last Sunday. It has been shared more than 20,000 times and received over 30,000 reactions.
Commenters are also eager to find the generous woman who came to the young girl's aid. The lady is receiving high praise from social media users whether she knows it or not!
"What a lovely thing to do, a very kind lady indeed." One Facebook user said.
"Why and how would a 16year old carry that kind of extra money and also roadworks and traffic delay getting to places on time. Thank goodness a female Samaritan helped her." another person said.
"Nice lady! Angel in disguise. There are still some Wonderful People left in the World!" commented another person.
"Wonderful gesture from a stranger," said another.
Fingers crossed Andrea finds the kind and generous woman so she can thank her personally!
What do you think, mums? Let us know in the comment section!