A Dublin mum has spoken of her desperation to secure 2016's must-have Christmas toy.
Speaking exclusively to MummyPages, Laura Brady shared: "I'd like one in my pocket, just to have as a safety net, rather than waiting. I know it's after creating this hysteria now, where parents are going to all sorts of lengths to try and get one, and it just seems to be building. I'm just fearful that, after the Toy Show, it'll get even worse."
If you haven't yet heard about Hatchimals, then you should probably prepare yourselves, parents. Hatchimals are the hottest toy craze to hit ahead of the Christmas rush, and they're on every little one's Santa List this year.
A Hatchimal is essentially a teddy-bear who needs a child's love to 'hatch' out of its plastic egg. The 'hatching' is an interactive process, which involves cuddles and rubs to coax the battery-operated baby animal out of its egg.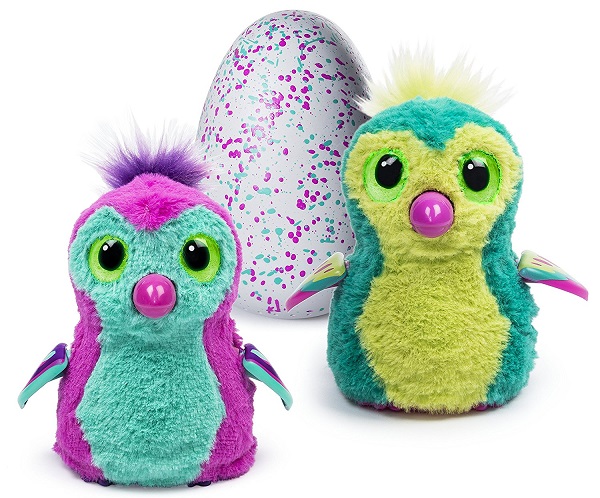 It's a bit of a cross between a Furby and a Tamagotchi, and it's darling.
There's only one problem: Hatchimals are in serious short supply, and parents can't seem to get their hands on them.
One such parent is Dublin mum Laura Brady, who is stressing out right now, trying to secure a Hatchimal for her four-year-old daughter, Fiadh.
After hearing that her cousin was asking Santa for a Hatchimal, Fiadh decided to bump one up to the top of her own list, ahead of My Little Ponies.
After a few tentative searches, Laura decided to bite the bullet and purchase a Hatchimal – but, so far, her pursuit has proven fruitless.
"I can't find one anywhere," explains Laura, just days after it was announced that Littlewoods Ireland, Smyths Toys, and Argos are sold out.
"Smyths aren't taking pre-orders anymore. My sister, whose seven-year-old daughter wants one, went into the Naas branch of Smyths yesterday, and the lady said just to keep checking online," she says.
While Laura has been told that more Hatchimals are due to arrive here at the end of November, she's not holding out much hope of securing one – especially with the Late Late Toy Show only around the corner.
"I'm just fearful that, after the Toy Show, it'll get even worse; that people will see it there, and there will be a whole new wave of people wanting them, and parents going to great lengths," she adds.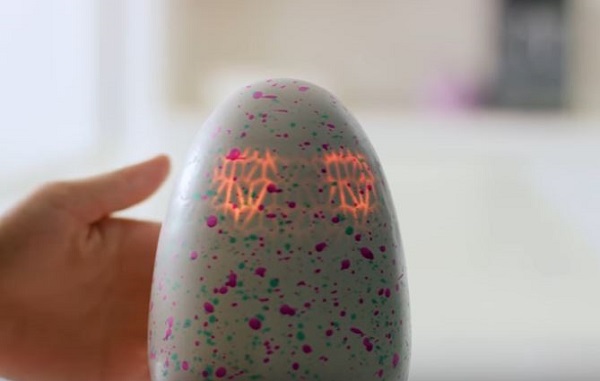 What's really concerning Laura is the 'crazy' money that parents are now willing to spend, just to secure the coveted toy.
While Hatchimals are retailing at €75 in most stores, Laura says the starting price on buy-and-sell websites is €100 – and some people on eBay are even looking for as much as €290.
"I refuse to spend that kind of money," insists Laura, who is resigned to the fact that Fiadh may not get her Hatchimal until her birthday, after Christmas.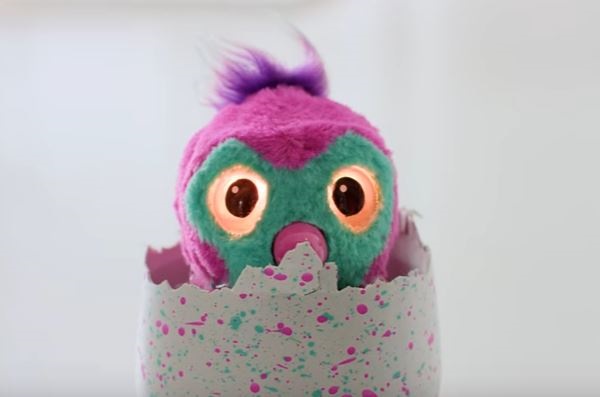 Laura explains: "I told her this morning, 'There's an awful lot of children looking for them…They're for kids aged five years and older, so those kids are going to get them first…We'll do our best to get one, but if not, we might have to wait until you turn five; then Santa might be able to send you one.'"
Are you looking for an in-short-supply toy this Christmas? Let us know here.