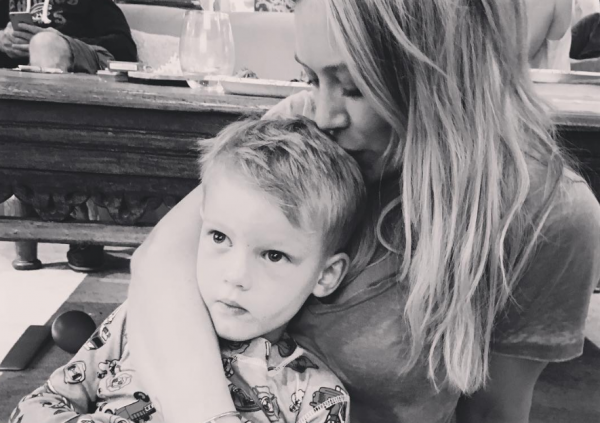 One of our favourite celebrity mums on Instagram has to be Hilary Duff.
The mum-of-one shares pictures from her life with her beautiful son, Luca who, we can't believe, is already four-years-old.
Talking to the Today show, Hilary gushed about life as a mum:
"He only makes every day matter so much more and the joy I feel, the purpose, everything is so much more heightened… He's really amazing."
But it seems the busy actress is just like the rest us and spends a lot of her time worrying.
"You're always worrying.
"Everyone wants their kids' lives to go perfectly, which is obviously not possible all the time. But it's so fun. I'm lucky."
Hilary is now staring in the TV hit, Younger! and admits she finds it hard to cope with the work-family balance.
"I feel like I'm missing out a lot and it makes me really sad.
"The easiest way for me to really connect with him when I've had a crazy week is to unplug from all my devices.
"We love building Lego together. We love going to the park together. We play grocery store a lot. We scooter! I have a pink Razor scooter. So I've given up on all my coolness because he is like a speed demon on his Razor, and I can't keep up!"
Hilary shared this sentiment on her Instagram last week as she posted a tribute to all the hard working mums.
She wrote:
"No words to describe how much I miss him. To all you hard working moms out there working tirelessly to support your kids... Missing them... Keep kicking ass, your kids are watching and will thank you someday."
SHARE this if you feel the same.