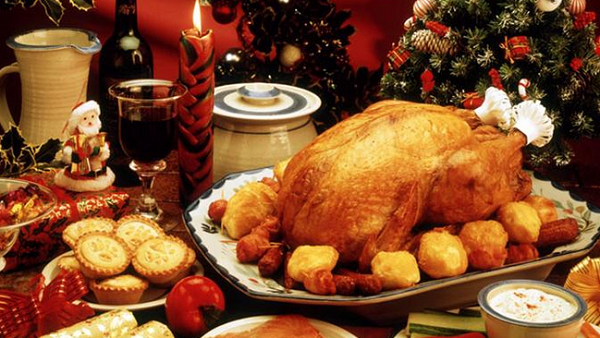 Presents and good cheer aside, it's the delicious and decadent food that makes Christmas our favourite holiday of the year. If you're in agreement, then you are in for a real treat this year, thanks to the duo behind Irish company Improper Butter.
Us Irish are known for our love of 'proper Irish butter', and Improper Butter decided to tap into this with their incredible new range of festive products.
As if we weren't spoiled for choice with their 'Real Garlic Butter', 'Sunblushed Tomato & Basil' and 'Garlic, Chilli & Basil', Improper Butter has launched a limited edition Christmas range that is set to make your mouth water.
Whether you're throwing a Christmas party or just looking to really wow the family this year, the following creations are guaranteed to set your taste buds tingling.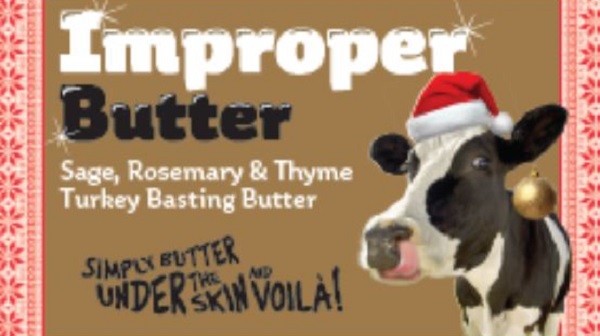 Sage, Rosemary & Thyme Butter
Use this delicious butter to baste your turkey or add a kick to your Christmas stuffing – your guests will be singing your praises! Retailing at just €2.89 per 100g, why would you not indulge?
Boozy Brandy Butter
If it's rich decadence you are after this festive season, Improper Butter's Boozy Brandy Butter is a must-have. Made of brown sugar, brandy, lemon and orange zest, our mouths are already watering at the prospect of adding this butter to our puddings and pies, and even spreading it across scones and pancakes. At €3.49 per 100g, you can count the calories in the New Year!
Cinnamon & Honey Butter
Made from Irish butter combined with smooth honey and freshly-ground cinnamon, this sumptuously sweet creation will add the perfect kick to your Christmas Morning porridge or toast. Retailing at just €1.99 per 100g, this is one to add to the Christmas shopping list this year.
These delicious new seasonal festive butters will be available from November 23 for a limited five-week run at Supervalu stores nationwide as well as Independent stockists, including Fallon & Byrne and Donnybrook Fair. For more information on Improper Butter, check out www.improperbutter.com.