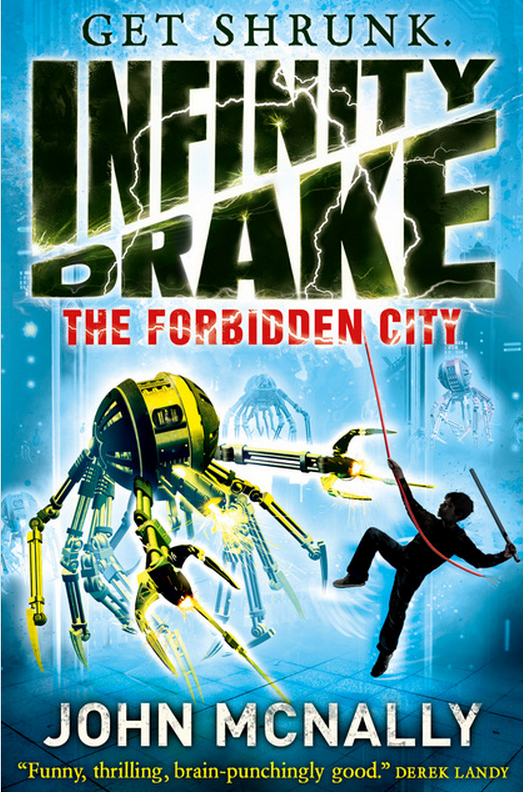 Infinity Drake is only 9mm tall, but before his uncle can figure out a way to return him to normal size, a new threat emerges on the other side of the world.
After stealing Al's shrinking device, evil villain Kaparis has devised a crazy, ruthless plan to create an army of self-replicating nano-bots - a devastating computer virus.
Spreading from the massive computer factories south of Shanghai, it will give Kaparis total control of global technology and communications.
Once again Finn is thrown into the action and finds himself on an impossible mission. In a race against time, he must save himself and stop the hot infection before it conquers mankind - one screen at a time.
A big adventure with a tiny hero - humour and high stakes combine in the action-packed Infinity Drake series.
John McNally is a screenwriter who's worked with Aardman, Sony and the BBC. Infinity Drake: The Sons of Scarlatti was his first novel and was written for his children, who of course knew nothing about it.
Published by HarperCollins, it is out now.