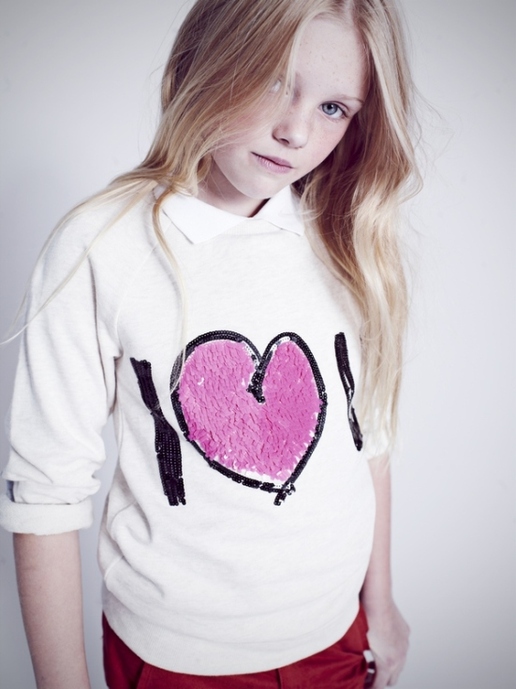 Here at MummyPages HQ, we were recently lucky enough to get the opportunity to chat to the simply fabulous model and TV presenter Donna Air and the extremely talented and very lovely fashion designer Markus Lupfer. This charming duo has recently teamed up with everyone's favourite store Debenhams to create an affordable, quirky range of clothing for girls aged between four and fourteen.
Markus Lupfer is celebrated by women the world over including celebrities like Katy Perry, Gwen Stefani and Rihanna for his colour popping prints and remarkable knits. This vibrancy and sense of fun has translated remarkably well to the Donna & Markus children's wear collection for girls. Donna Air is not only a well known actress, TV personality and fashion insider but also a mum to seven year old Freya and has brought her mummy wisdom to this darling collection.
The Markus & Donna collection is made up of gorgeous knitwear, sweatshirts, leggings and t-shirts that are decorated with sequins, fun prints, perfume bottles and penguins. The collection has something for everyone, from the girliest of girls to the most ardent of pink-haters.
We had so much fun chatting to Markus and Donna who were so friendly, warm and gracious. Donna jokingly told us that they both came up with the idea of collaborating on a project as "all the children in my life were constantly nagging me for jumpers."
Markus informed us that they had a lot of fun working together with the incredible Debenhams team and they even plan on expanding the collection in the near future to include boyswear which we know lots of mums will be very happy to hear.
The inspiration for the collection, Donna explained," came from Markus's collection which is so established and so instantly recognisable." Markus described how his fashion line is "cool and wearable" and that when it came to this high-street collection he wanted it to be "more colourful, more quirky and a bit more fun."
The affable duo described the highlight of the creating the collection has been seeing children wearing the clothes, Donna even told us she might burst with excitement if she sees another child wearing something from the collection.
Donna is mum to seven year old daughter Freya so we wanted to know how her role as a mother influenced the look and feel of collection. We couldn't have agreed more when Donna related how difficult it is to find clothes that both her and her daughter can agree on and she feels that with this collection she finally has.
Before letting Markus and Donna go, we wanted to know what each of their favourite pieces from the collection were, Markus enthusiastically told us his favourite was the sequinned penguin jumper, while Donna pledged her allegiance to the 'I love you' sweatshirt.
There are so many gorgeous affordable items in this collection that as Donna pointed out, would make perfect gifts and they even come with a gift bag so you don't have to worry about wrapping.
We suspect that lots of little girls will be getting some rather fabulous knitwear under the tree this year!