Today is National Donut Day!
On June 2, we're all about celebrating these doughy, tasty, delicious treats. To mark this special occasion, Ireland's oldest donut shop, The Rolling Donut, has launched a brand-new creation - Doughies!
The Doughies are all about revisiting the origins of old-school donuts, but putting a more modern spin on them.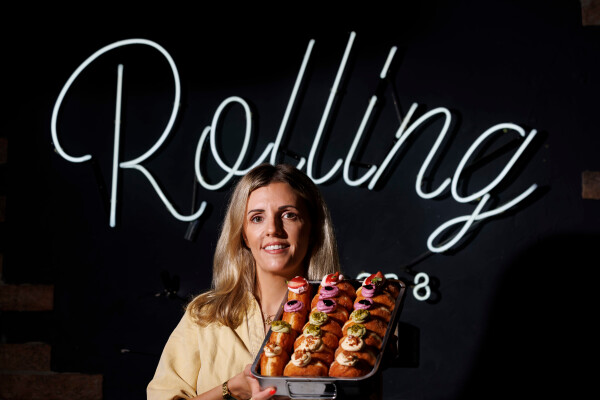 The Doughies are classic donuts, gently rolled in caster sugar, with a delicious filling inside. They are then displayed on their side to give a more sophisticated effect, making them the ideal treat for any Irish foodie!
The new range has been launched with four scrumptious flavours, including Toffee, Blackcurrant, Pistachio Cream and Eton Mess.
However, if those flavours don't sound up your street, then The Rolling Donut still has a wealth of other varieties to tickle your taste buds. Some of their most popular options include the Kinder Deluxe Donut, Nutella Hazelnut, and the recently added S'mores Donut.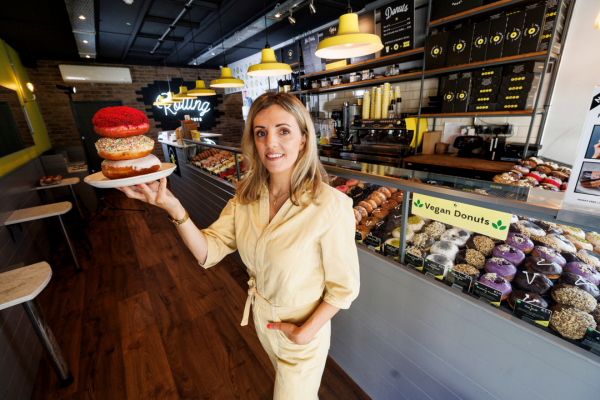 The Rolling Donut has been delighting customers with fresh cake donuts since 1978, and over 45 years later, they have made an astounding estimated 20,000,000 donuts.
Lisa Quinlan, owner of The Rolling Donut which was founded by her dad Michael Quinlan, couldn't be prouder of the Doughies creation. "It's an elevated take on a classic donut, they just look so beautiful – but they taste even better," she exclaimed.
You can find over 30 of The Rolling Donuts' incredible creations at their donut kiosk in O'Connell Street, or at their several donut cafes in Dublin and Kildare. Enjoy, and happy National Donut Day!