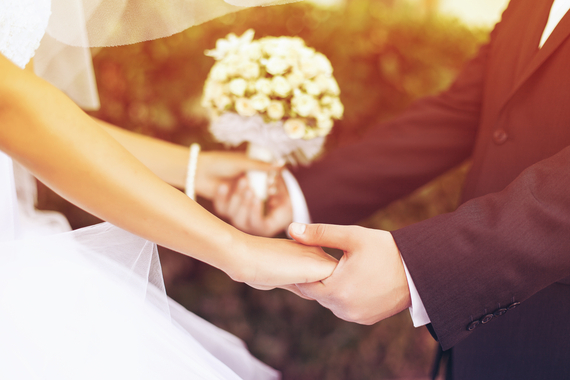 Irish men and women are now holding back before tying the knot, new figures have revealed.
Research published by the Central Statistics Office this week shows that the average age of an Irish bride in 2012 was 32.6 years old, compared with 30.9 in 2004. As for grooms, they're leaving it even longer to commit – the average age of a groom in 2012 was 34.7 years, up from 33 in 2004.
Couples in Wicklow and Dublin were the most reluctant to get married young, with the average groom aged 36 and the average bride aged 33.8.
Speaking to the Irish Independent, economist Peter Lunn said that most couples are now living together for far longer before deciding to get married, a pattern that has been rising steadily since the 1990s. "Up to the age of 28, Irish adults are more likely to be co-habiting than married," he explained.
Many other factors contribute to the decision to get married later in life – for example the fact that it is now more socially acceptable to live together before marriage.
Another reason could be the huge cost of getting married in this country. According to a recent survey by Irish wedding site Mrs2Be.ie, the average spend on a wedding last year was a staggering €24,580.
Do you think couples are right to wait before getting married?