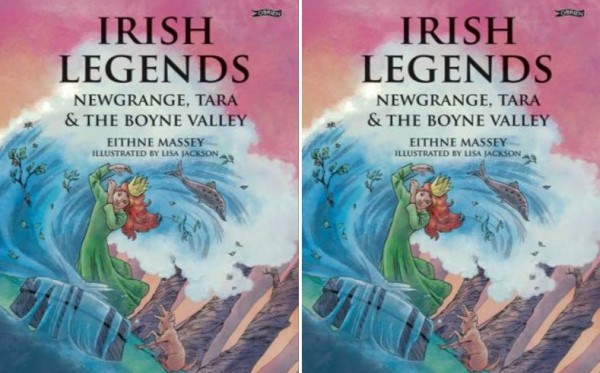 Irish Legends: Newgrange, Tara and The Boyne Valley is written by Eithne Massey, joint winner of the Literacy Association of Ireland Award 2015, and beautifully illustrated by Lisa Jackson.
In the new collection of six clever, surprising and magical tales from Tara, Newgrange and the Boyne, Eithne retells six Irish legends based on these famous geographical landmarks.
Stories included are:
How The Boyne Was Born
Fionn's First Adventures
The Battle of the Hags
How Aengus Tricked the Dagda
Art's Quest Beyond the Seas
The Magic Branch
In this beautifully illustrated book, young readers can find out how the River Boyne was born, what really happened when Fionn used his wisdom from the Salmon of Knowledge and how Aengus outsmarted his father to win a house of his own.
They will also learn how Art rescued the beautiful Delvcam held captive by her evil parents, how a magic branch caused the Great King Cormac to lose all he loved and who won in the sky battle between the Loughcrew Hag and the Hag of the South.
And the best part?
Each story teaches you how to pronounce Irish words or names that feature so you know what you're saying is actually right!
Published by O'Brien Press, it is available now.
SHARE if you'll be picking up a copy for your kids.