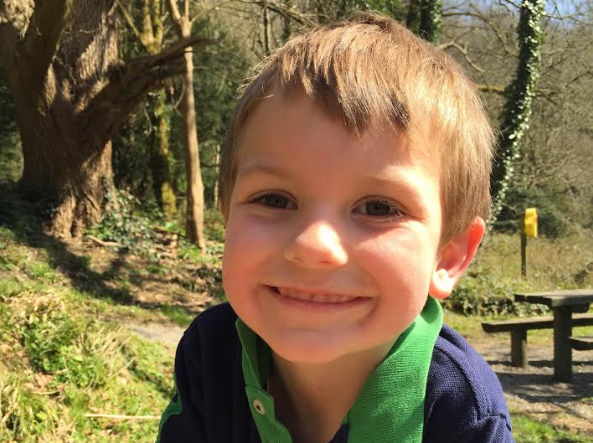 As a mum to three energetic boys – eight-year-old Matthew, seven-year-old Darragh, and five-year-old Donnacha – Claire Cahill's hands are certainly full.
Of course, a demanding schedule filled with term-time and family commitments is something that many parents are familiar with.
What few will recognise, however, is caring for a child with scoliosis – a serious and painful condition that causes the spine to curve and twist.
Currently, 81 children and young adults have been waiting for surgery for more than a year in Temple Street, Crumlin and Tallaght hospitals.
Claire's seven-year-old son, Darragh, is one of them.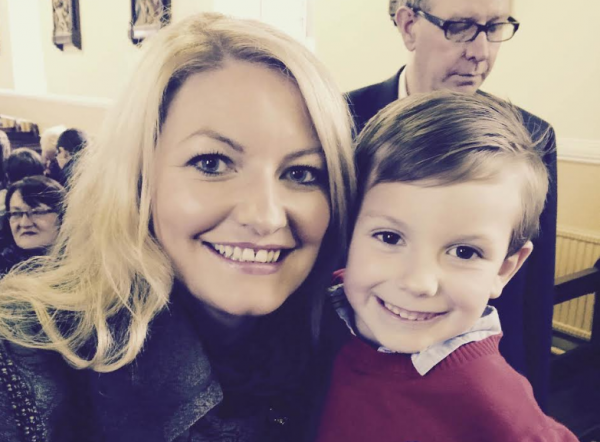 "Darragh gets up later than his brothers and not because he is lazy, he is just exhausted," Ms Cahill reveals in an exclusive chat with MummyPages.
"A few weeks ago, he came to me and sat on my lap and said 'Mammy, I'm absolutely wrecked, what time is it?' and I said 'It's one o'clock' and he said 'Oh my god, I've an awful long day ahead of me.'
"That's from a seven-year-old child. His endurance just isn't the same."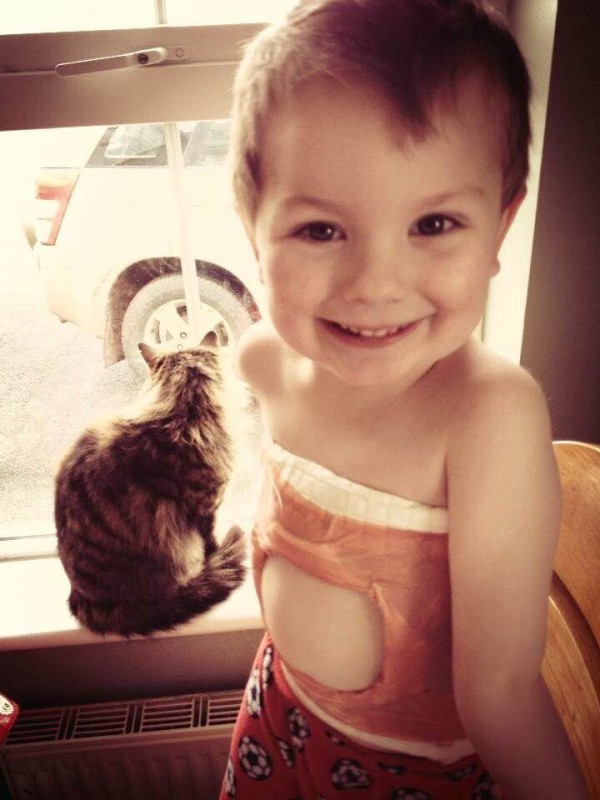 Indeed, simple outings and special occasions are becoming progressively more challenging for the five-strong Kilkenny-based Cahill family – which also includes dad, Stephen,35.
Describing how they usually take an annual trip to Dublin Zoo, Claire, 36, admits that this year is looking increasingly unlikely.
"I just don't know what I'm going to do," she reveals. "I may have to ask someone for a loan of a wheelchair but that's a big step to take."
Such is the advanced nature of Darragh's condition, he was placed on a list for corrective surgery some 12 months ago.
His case was marked as "urgent," but now – and despite a worsening of Darragh's condition – it seems unlikely that he will be operated on at any stage in 2016.
"We were told by his spinal consultant at Our Lady's Children's Hospital in Crumlin back in July in that there was no chance of Darragh having surgery this year."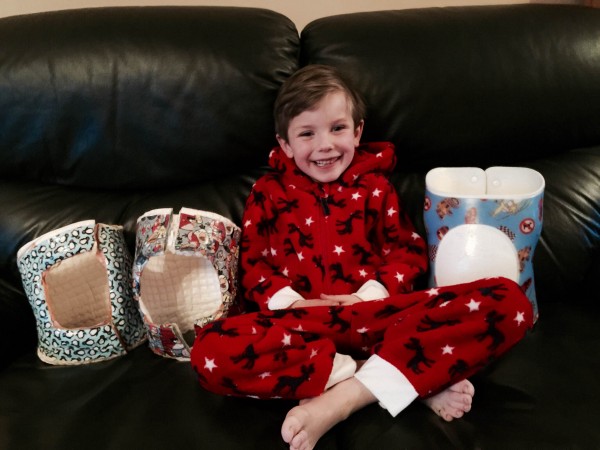 Claire says that she first noticed an issue with Darragh's posture when she realised that "one of his shoulders was lower than the other". They were subsequently sent by his paediatrician for a chest X-ray.
"It showed that Darragh had an 'S' shaped curve measuring about 35 degrees," Claire reveals, adding that they were then referred to a specialist orthopaedic surgeon in Crumlin for assessment and treatment.
"When Darragh was diagnosed he had a 35-degree curve. In August of 2015 he measured at around 65 degrees. Now, his curve is roughly 80 degrees," the mum-of-three states. "It's also a 3D curvature so not only does it just curve but his spine twists and rotates. This is putting major pressure on his lungs which has resulted in a restricting lung condition."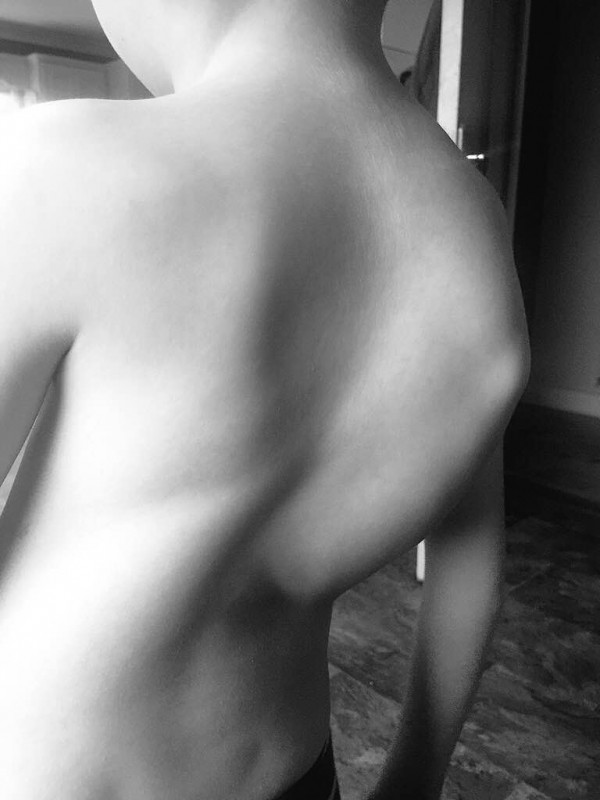 Late last year, it seemed that former Health Minister Leo Varadkar was committed to addressing the issue.
In reply to question presented to the Minister by Independent TD Michael Fitzmaurice, Mr Varadkar stated in November that he was determined that waiting times for spinal services at Our Lady's Children's Hospital, Crumlin must be addressed "as a priority."
However, with the arrival of a new government in Dail Eireann in February, Ms Cahill feels like she has been left in limbo with Mr Varadkar's successor, Simon Harris.
"They have built a new spinal theatre which is supposed to be state-of-the-art but they still haven't opened it."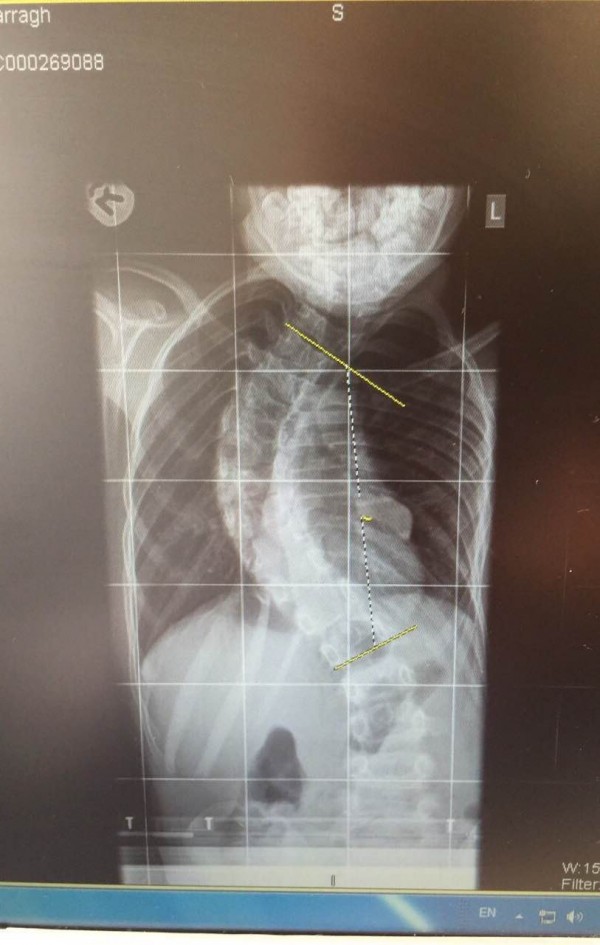 When asked about this idle theatre, the HSE told MummyPages that they are hoping to open it by the end of the year.
"It is expected that additional orthopaedic sessions will commence after equipment is installed and staff have been recruited," a statement reads.
"We're expecting to open the theatre in the winter."
However, Claire says that even with the help of an additional operating theatre, the time it will take for them to see all those on the waiting lists is just unacceptable.
"The waiting list is now at 211 between children and young adults and the reality is to clear all 211 patients without adding one more name to that list would take three years."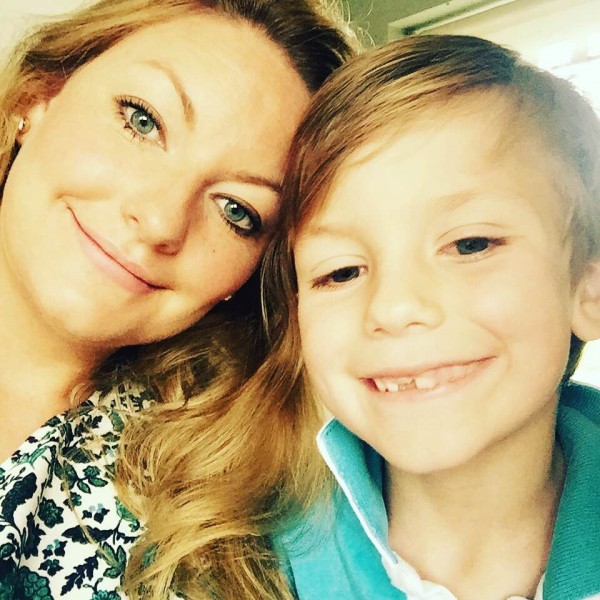 Meanwhile, a spokesperson from the Department of Health told MummyPages that they are currently working hard to reduce these numbers.
"Long waiting times for scoliosis surgery are not acceptable," they acknowledged.
They furthermore highlighted that additional funding of more than a million euro was recently allocated to increase capacity at Crumlin and that "an additional orthopaedic surgeon, anaesthetist, and support staff, are now in place with recruitment of a further additional orthopaedic surgeon underway".
Claire is the co-founder of the Irish Scoliosis Advocacy Network, a group which aims to provide a voice to families of children with scoliosis.
"International best practice indicates a three to six month time frame where surgery is involved but in Ireland, the HSE has set a target of 15 months which just isn't good enough," Claire explains. "We're looking for an immediate review of the current target."
She adds: "We have the expertise in this country to deal with these issues, but currently the system is leaving us down."
SHARE Darragh's story to raise awareness.