Lockdown is coming to an end, but if there was one silver lining about the past year it is the increased awareness of personal health care and hygiene in Ireland. Oral-B, the number one dentist recommended brand worldwide, recently released a study proving that Irish people have upgraded their dental care regime in the wake of COVID-19.
One in five people claims to have recently made a change to their dental regime. Amongst those who have made a change, over 80% said they made a positive change to their dental regime including brushing their teeth for longer, making sure they are brushing their teeth properly and using an electric toothbrush.
52% of respondents believe that an electric toothbrush would result in a far better overall clean. Using an Oral-B electric toothbrush over a manual toothbrush will result in 100% more plaque removal, whiter teeth, through removal of surface stains, and healthier gums after one week. Oral-B's unique, round brush head surrounds each tooth with end-rounded bristles for a gentle, superior clean. The round brush head is the same shape that dentists use, giving you that dentist clean feeling at home.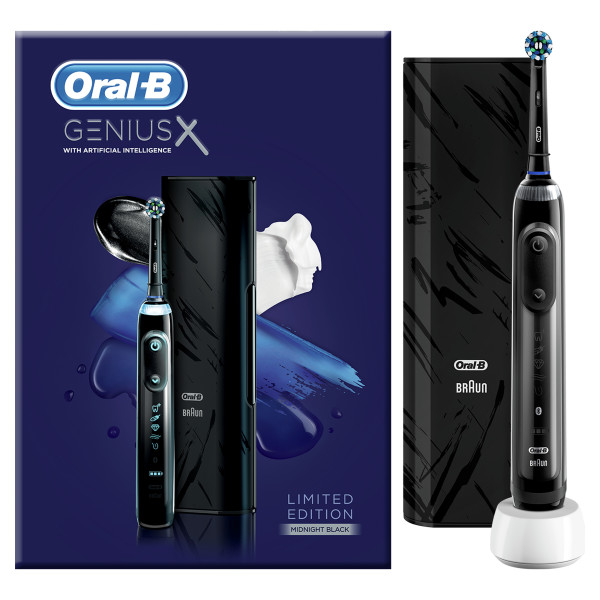 Dental Health Professional, Dr. Niall Vallely of 3 Dental says "switching from a manual toothbrush to an Oral-B electric toothbrush is proven to immensely improve your oral hygiene. The Oral-B's unique round brush head offers 100% more plaque removal, whiter teeth through removal of surface stains, and ensures healthier gums after one week. I recommend that all my patients use an electric toothbrush, so it is heartening to see this is a positive change many embraced from lockdown. I can tell who is using an electric toothbrush from the quality of their oral hygiene and my patients tell me they can feel the difference when they make the switch."
Marta Roballo, Oral-B Brand Director UK & Ireland, commented: "Electric toothbrushes should be the first step of your dental routine. We know that the three biggest issues for people, and Irish are not exception, when it comes to their teeth are over-brushing leading to gum recession, under-brushing at least one zone (80%), and inadequate brushing time all three leading to insufficient plaque removal. Our electric toothbrush range was developed with these key areas in mind. Using an Oral-B electric toothbrush removes up to 100% more plaque, gives you healthier gums versus a manual toothbrush while avoiding overbrushing through built-in sensors and guide you on your brushing time through built-in quadrant timers. Oral-B gives you a dentist clean feeling right at home!"
Oral-B have electric toothbrushes for every price point and life-stage from kids to adults. You can find the Oral-B electric toothbrush range in your nearest Boots, Tesco & Dunnes Stores. For more information on the range, see www.oralb.co.uk.