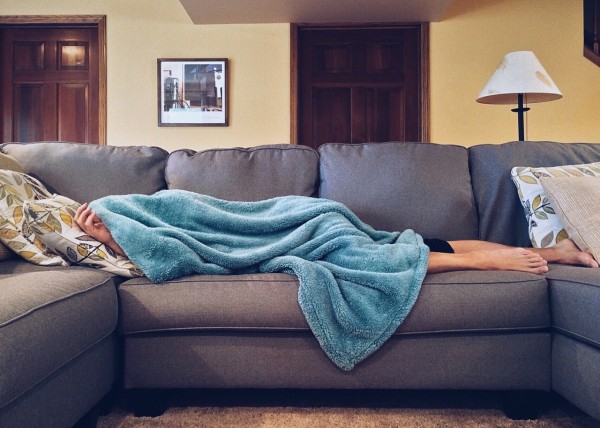 We have all felt the impact of the recession in some shape or form, and this is possibly most obvious in the living situations of the Irish population. While thousands left the country in search of work, others either remained living with their parents for longer than they had anticipated, or even returned home on account of soaring rent prices and mortgage rates.
Indeed, the fallout from the economic downturn earned young people nationwide a very specific nickname – the Boomerang Generation; a section of the population who had no option but to move back in with their parents.
Can you relate to this in some way, as the parent or the 'child' (we're talking grown-up children, here)? If so, then RTÉ's new show might just be of interest to you.
The broadcaster is looking for participants to take part in this new TV show, which will explore the not-so-unusual phenomenon of adults living at home with their parents.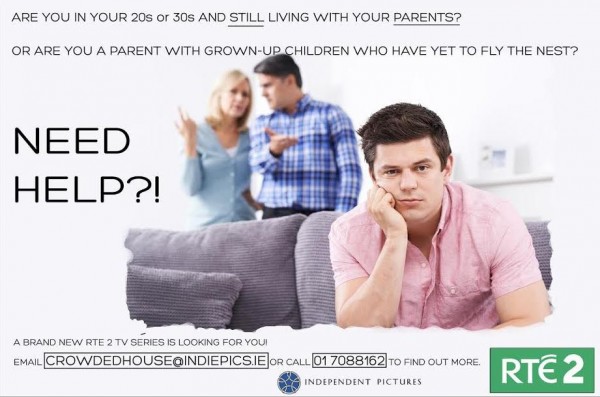 Each participant will sit down with a panel of experts and explore the options available to them, as they seek to fly the nest once again, or for the very first time. These experts will help them to put a plan in place to help them to live independently, whether they are seeking to buy or rent; live solo or house-share.
With recent research revealing that almost one in four Irish adults aged between 25 and 34 are still living at home, we're sure there are plenty of people who wouldn't mind a helping hand as they seek to move into the next phase of their lives.
If you are in your 20s, 30s or 40s and living with your parents, and you would be interested in taking part in the show, all you need to do is pop online and fill out an application. You can find one through this link.
And if your interest has been piqued but you feel like you need a little bit more information, pop an email off to crowdedhouse@indiepics.ie with your query.