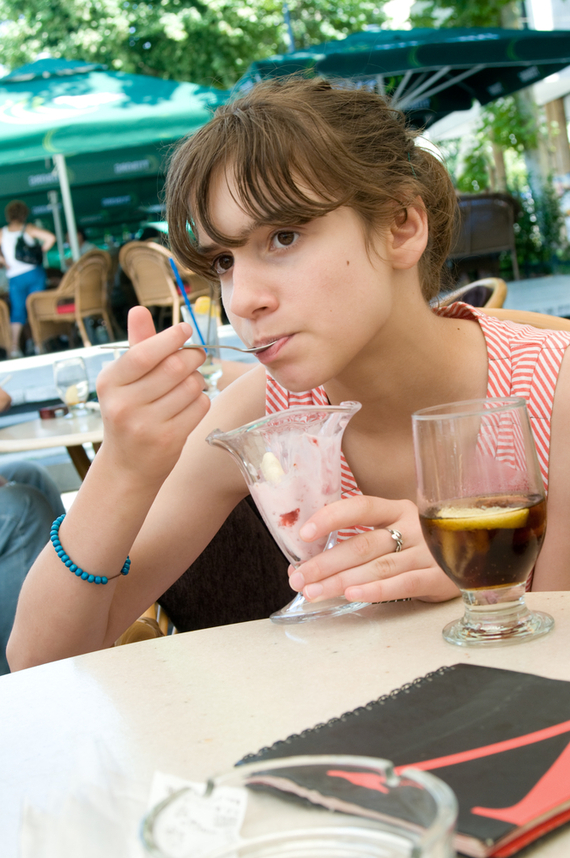 Emotional eating happens when people use food to deal with their emotions instead of hunger.
One of the biggest beliefs is that this type of eating is triggered by negative feelings, and although some people turn to food when they're stressed out, emotional eating can also be linked to positive feelings as well – Christmas dinner, birthday celebrations etc.
Emotional eating patterns can be picked up from a young age, for instance, when a child is given a biscuit every time they cry, they will associate it with comfort.
Trying to reverse this pattern is difficult, but possible by simply starting with understanding the root cause of this condition.
Physical Hunger vs. Emotional Hunger
Aside from the health issues, one of the troubles with emotional eating is that craving for food always remains, even if a person has already eaten. This leaves people feeling worse about eating a type of food. That's why it's a good idea to know the differences between physical hunger and emotional hunger.
Physical hunger
Comes on slowly and is sometimes postponed
Can be satisfied with a variety of foods
You're more likely to stop eating once full
Doesn't make you feel guilty
Emotional hunger
Feels urgent
Calls for specific foods
You might over-indulge
Can cause you to feel guilty afterwards
Tips on breaking the cycle:
1. Explore why you're eating and find a replacement activity.
If you're little one looks bored or lonely, suggest they call or text a friend
When stressed, they can try an exercise of some sort or listen to soothing music while having a bath
Since tiredness can feel like hunger, this could trigger emotional eating instead, encourage your tween to change their sleeping pattern.
2. Write down the emotions that trigger emotional eating. Perhaps your tween would find keeping a food journal useful. They can write down what they ate, how much of it and how they felt as they ate it. This will help determine whether their hunger is physical or emotional. Also, they will be able to identify patterns that will be useful for making better diet choices in the future.
3. Pause before reaching for food. Busy schedules will often stop people from reflecting on their day. It's always a good idea to take a second to go over the things that happened and how they made you feel. Your little one will make better food decisions after these feelings are acknowledged.