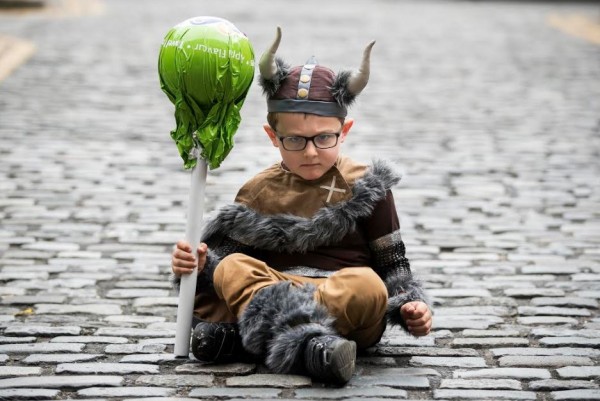 There was lots of fun and games in Dublin today, as the most adorable little Vikings took over the city dressed head to toe in warrior gear.
Brandishing the biggest lollipops ever, which some of the kids used as weapons... they, very appropriately, spent the day on the Viking Splash Tour spreading terror across the city - or love more like!
Four-year-old Isobel McGowan, Peter McGowan, 5, Rebecca O'Connell, who is eight, and Dylan Payne, 10, were given a once in a lifetime chance to become little Vikings for the day, and we are incredibly jealous of the fun they obviously had.
The youngsters were in the City promoting CaldeKids Travel Pops which settle the tummy during travel - even when on the Viking Splash Tour.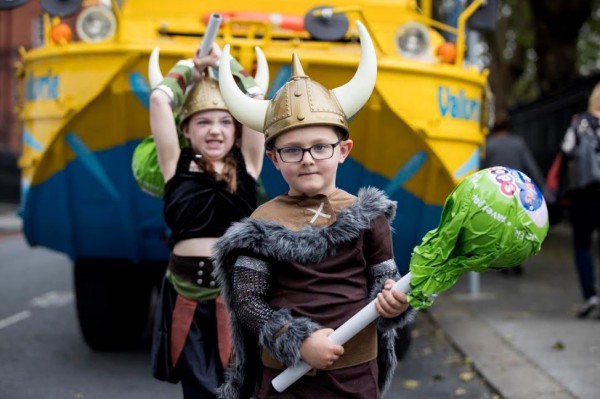 The tasty apple flavoured lollipop contains two natural extracts, which have a positive effect on the digestive system: ginger helps settle the tummy during travel and peppermint extract regulates the digestion.
Travel Pops come in packs of three; RRP €3.99 and are available nationwide in pharmacies and general sale.
SHARE these adorable pictures!