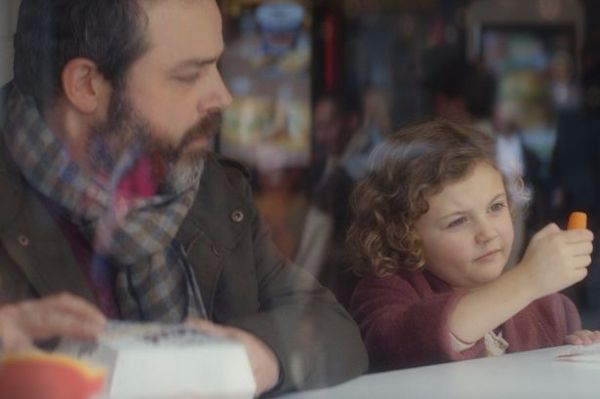 McDonald's Christmas advert has made us crave a cheeseburger, but more importantly, it has warmed our hearts.
It's hard to keep up with the never-ending flow of Christmas adverts being released, but the McDonald's advert is one of the best by far.
The ad features the story of a young girl and her dad who have just enjoyed some food from the fast food chain.
As they finish up their meal, the dad notices that his daughter has kept one of her carrots from her Happy Meal.
Our Christmas ad is here! Are you #ReindeerReady? pic.twitter.com/qeejMZFB1p

— McDonald's UK (@McDonaldsUK) November 17, 2017
She explains to her puzzled dad that she is keeping it for the reindeer who will visit their home on Christmas Eve.
The adorable girl walks through their hometown with the carrot in her hand, determined not to lose it.
As they meet passers-by, the youngster tells them, "It's for the reindeer."
#ReindeerReady Best Christmas ad by a long way. Well done @McDonalds

— Simon Martin #FBPE (@Cromwell42) November 26, 2017
I love this! Great ad we are off to get our mini carrots now for sure #reideerready

— Arron france (@ArronFrance) November 17, 2017
After their day of Christmas shopping, the pair returns home where the little girl tells her mum about the carrot.
Her brother ruins the sweet moment when he asks his little sister, "You know there's more than one, right?"
Luckily, her dad comes to the rescue with a last minute trip to their local McDonald's. The duo order a bag of carrot sticks and a cheeseburger, until the little girl pipes up and says, "Daddy, Father Christmas only eats mince pies."
Much to the dad's disappointment, they only order the bag of carrots for Santa's eight reindeers.
We simply cannot handle how cute this advert is.
Do you have a favourite Christmas advert? Let us know!