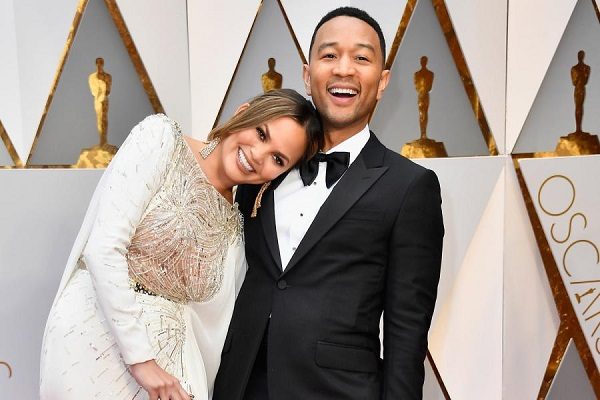 John Legend is set to become a dad for the second time in 2018. Despite being together for a decade, parenthood was a brand new experience for the All Of Me singer and wife Chrissy Teigen.
He told Us Weekly, "Even though Chrissy and I have been together for a long time, we haven't been parents together until last year. You start to learn what kind of responsibilities you want to share and take on."
Last year, John and Chrissy became parents for the first time when they welcomed their gorgeous daughter Luna into the world.
John admitted that when you become a parent, the smallest moments will leave you fascinated. He shared, "It's really just fascinating watching the human mind develop. It's little milestones that might seem silly to people who don't have kids, that is really exciting to us."
2018 will be a big year for both John and Chrissy as they welcome their second child, but it will also be a big year for Luna who is set to become a big sister.
John gushed about his daughter Luna, who will turn two in April. The doting dad admitted that he is looking forward to seeing her develop into her own person as she grows up.
The Love Me Now singer said, "When you start to see a personality develop it's like really cool."
With two parents in the spotlight, many people may assume that Luna will follow in her famous parents' footsteps, however, John revealed that he will support his daughter no matter what career she chooses.
"Who knows what she's gonna wanna do when she's older, maybe she'll be an engineer, a computer programmer, anything! We're gonna encourage her and support her no matter what," he revealed.