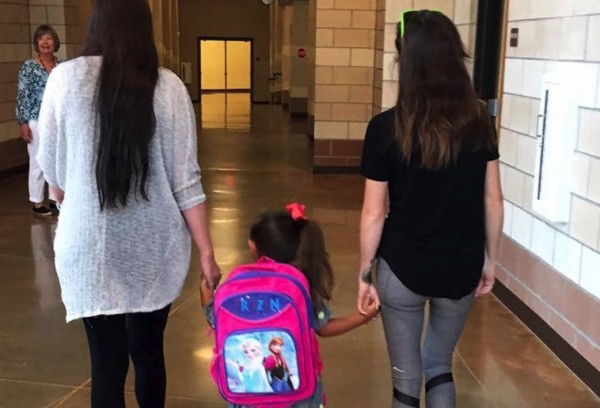 In a world of so much conflict and hatred, there is something so wonderfully comforting about the security of family.
This is something that Hayley Booth can attest to, and she has shared that insight with the world, in a gorgeous post about co-parenting.
In the post – shared to the Love What Matters Facebook page – Hayley revealed that while she and her ex-partner have both moved on with other people, peaceful co-parenting is just a natural part of life for them.
So, how do Hayley and her husband, and her ex and his wife pull it off 'so flawlessy'? The answer is very simple, according to Hayley: they put their daughter first.
"My answer is always the same – we just love our daughter," she explained.
"Seriously, it's just that simple. We all love her, and nothing will ever change that."
Hayley shared a gorgeous photo of herself and her daughter's 'bonus mummy' accompanying her on her first day of school, to illustrate her point.
By putting any potential drama to one side, and making their little one a priority, the family has found a happy arrangement.
"No child deserves to be tossed around back and forth, used as a bargaining chip, or to be put in the middle of any adult drama," wrote Hayley.
"She didn't choose to be born, and she certainly never chose for her parents to get divorced."
And so, Hayley has no problem with her daughter calling another woman 'Mummy' – because it just means double the love and care that so many children in this world are missing out on.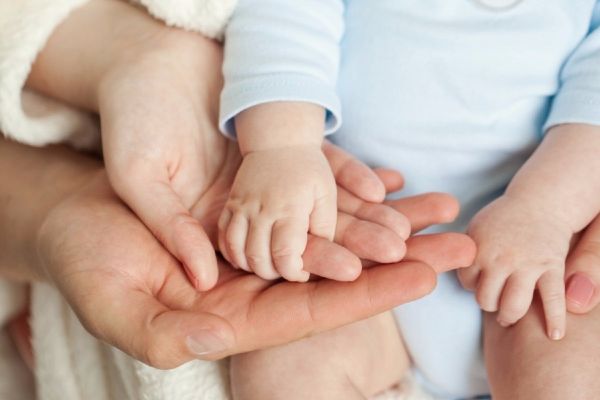 "She is there for her, always. She takes care of her, she plays with her, she teaches her life lessons and how she should behave. She gives her hugs and kisses goodnight, she does everything any mother would do," she explained.
"But most of all, she loves her like she is her own. It takes a very special woman to take a child that they didn't give birth to, under their wing and become their mother."
Hayley and her extended family have well and truly embraced the 'it takes a village' mentality – and she wants to inspire others with her positive experience.
"Sometimes, you just have to put the petty little things aside, to raise your child to be the amazing human being they are meant to be. Don't tell me that peaceful co-parenting isn't possible," she added.
We adore this post, and we think that everyone trying to co-parent needs to have a read.