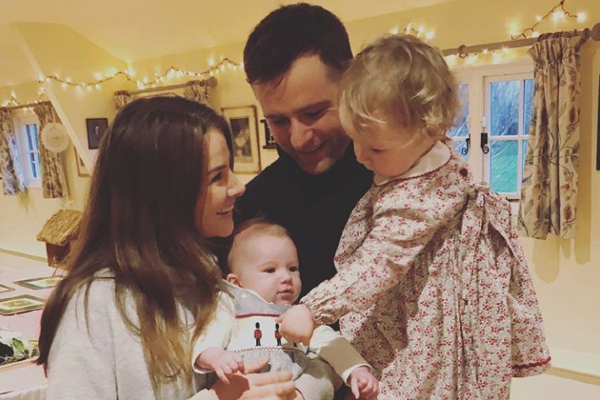 Picture via Instagram
Today Lola Judd turns two, and her parents Izzy and Harry couldn't be more excited to celebrate her big day.
The mum has been very open about her struggle to become pregnant, and the miscarriage she experienced before conceiving Lola through IVF.
Izzy posted a tender photo from the joyful day her daughter was born, captioning the Insta post:
"Happy second birthday my beautiful Lola. That moment when the world stops and you realise the world as you've known it will never be the same again. I'm so grateful we had to wait a little longer for you, I would have waited a lifetime."
That is so very touching.
Izzy shared other prep moments for their daughter's second birthday, including the ultimate couple's test: building a dollhouse together.
She and her drummer husband really seemed to fly through it, though!
"There were no arguments, no missing pieces and I will always remember the night we built Lola's very own dolls house together!" the former Escala violinist captioned the video. So, essentially, a miracle happened.
Lola is going to adore her present!
And, best of all, it was built with love.
That is one lucky little girl. Her birthday is hopefully shaping up to be a memorable one.
We're sure when their son Kit's first birthday rolls around in August he'll also get some great celebrations!
Happy birthday to Lola!