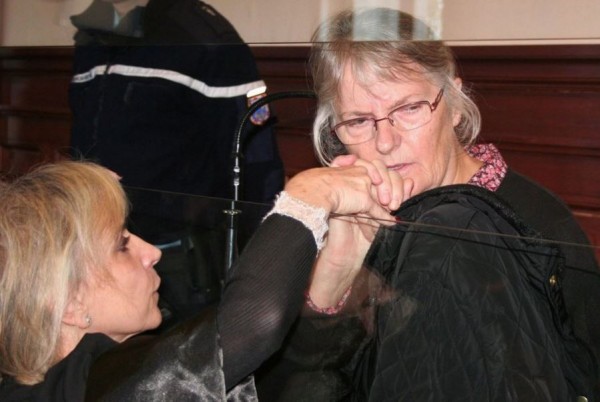 In 2014, Jacqueline Sauvage was convicted of murdering her abusive husband, Norbert Marot, and received a 10-year sentence.
However, the French women from Montargis, who shot her alcoholic husband in the back three times with a hunting rifle, has been issued a pardon by President Hollande, who says she should be with her family; she has been released today.
J'ai décidé d'accorder à Jacqueline Sauvage une remise gracieuse du reliquat de sa peine. Cette grâce met fin immédiatement à sa détention.

— François Hollande (@fhollande) December 28, 2016
Taking to Twitter, the President wrote: "I've decided to grant Jacqueline Sauvage a pardon of the rest of her sentence. This pardon puts an immediate end to her detention."
And according to the Independent, Ms Sauvage's lawyers, Nathalie Tomasini, said Mr Hollande's decision sends out "a very strong message" to all female victims of domestic abuse.
Le lèche-babouche Hollande refuse la grâce de Jacqueline Sauvage
Il suit les préceptes de l'islam une femme doit se laisser frapper pic.twitter.com/MFbGBuAY29

— Fil Rouge France (@FilFrance) December 9, 2016
The 69-year-old woman had been subjected to years of abuse at the hands of Mr Marot who reportedly raped and beat her for 40 years.
Their three children were also victims of their father's abuse, and, sadly, their son hung himself the day before Mr Marot's death.
François #Hollande accorde une grâce totale à #JacquelineSauvage, immédiatement libérable (Elysée) pic.twitter.com/S0u8iCiW6h

— iTELE (@itele) December 28, 2016
There was huge uproar following Ms Sauvage's sentencing, and more than 400,000 people signed a petition calling on Mr Hollande to use his right to pardon prisoner to release her, which he has now done.
2016 gives at least some good news at its end. #JacquelineSauvage will be free today! #justice

— inna shevchenko (@femeninna) December 28, 2016