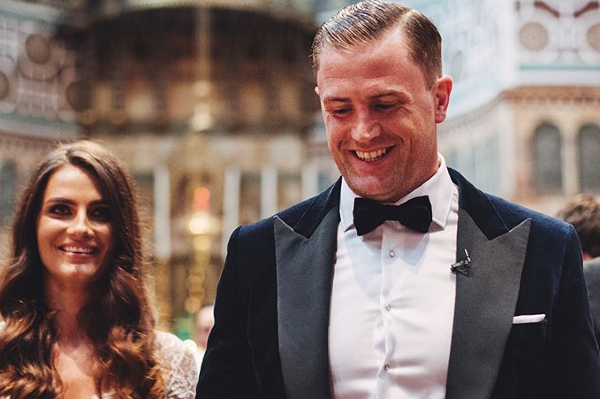 2018 has been quite the special year for rugby star Jamie Heaslip who became a dad for the first time this summer.
The doting dad and his wife Sheena welcomed their baby girl on July 12. The sportsman announced his daughter's arrival by sharing an adorable black and white snap of Harper holding his hand.
It's safe to say life has been pretty great since their tiny tot arrived.
The family are set to mark quite the special occasion this week and we're feeling pretty excited for them.
Jamie, Sheena and baby Harper have jetted off on their first family holiday and the dad posted the sweetest snap of the special moment.
He wrote on Instagram: "First family holiday underway! Thanks to all the @aerlingus staff on our flight and the @dublinairport staff for making it all that bit easier!"
The doting dad posted a stunning black and white photo of Sheena cradling their daughter on the plane.
We all know how daunting that first family trip can be. Parents can't help but fret about forgetting to pack the essentials or missing the flight or trying to soothe baby during take off, but it sounds like the airport staff were a massive help to the Heaslip family.
Your first family holiday is one you'll never forget, whether you hop on the train to Cork for the weekend or jet off to sunny Greece for a week of relaxation.
There's no doubt Jamie, Sheena and their beautiful little girl will have the best time.