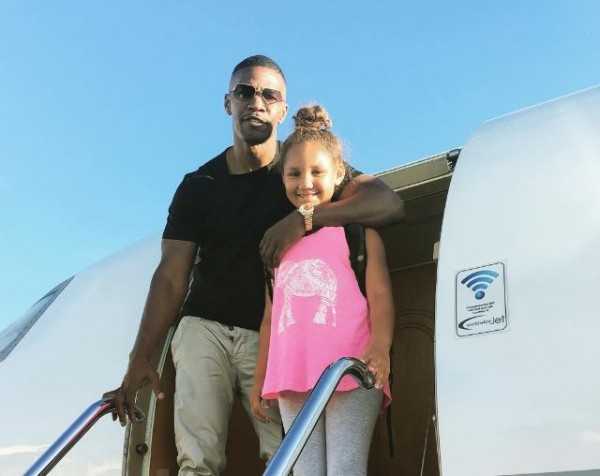 So, if Jamie Foxx's recent interview is anything to go by, the 49-year-old feels EXACTLY the same as us when it comes to our kids!
The 49-year-old was speaking to Entertainment Tonight, when he said that there is nothing he wouldn't do to protect his two daughters: Corinne, 22, and seven-year-old Annalise.
"When you see your kids, you'll be like, 'Oh I'll do anything, like I'll tear somebody's head off if they messed with them'," he said when speaking at a press junket for his new movie Sleepless.
"You have to do that because, you know, she's a kid so you have to make sure that they're safe."
However, it seems that the actor already has his hands full where his youngest child is concerned, admitting that she has already had a little boyfriend!
"[Annalise] is young but she had a little boyfriend and I'm like 'What!?' and she's like 'Yes!' and you see them holding hands and I said 'Wow!'"
And when it comes to having The Talk, how does Jamie plan on dealing with it?
"I think I will have to give (Annalise) different information than I had to give my oldest," he explained to the publication.
"I said, 'Babe, not all the love is real. There's going to be some other that are thrown into it.'
"But that's the fun part of it: is taking what you know, what you've gone through and being the person who is the male perspective to tell your daughter: 'This is what they're going to do... he's going to say this but he's trying to do this so don't have none of that.'"