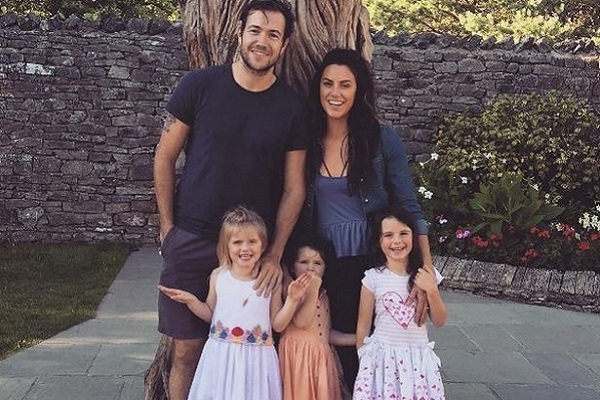 Mum-of-three Jessica Cunningham has written a painful letter to her three young daughters where she talks about the day their father died by suicide.
The former Apprentice star shared the letter on her parenting website. The piece titled, 'A Letter To My Daughters', is a harrowing read.
In August, Jessica found out that her former partner and the father of her three children Alistair Eccles had been found dead at his home.
Her daughters were only aged six, four and three at the time, "A goodbye that came too early."
The 30-year-old spoke about the heart-wrenching moment on her blog, "The morning I heard the news of your father's death changed our lives forever. You were all still sleeping silently and innocently in bed without a care in the world."
She told her three daughters that she would always be there to support them, "I can promise you is that I will be here for every tear, every moment of sadness and for every moment of joy."
She said they were far too young to deal with such a devastating loss, she stated that her young girls didn't deserve such unfairness in life, especially at such a youthful age.
The mum wrote about the moment she had to tell her girls that their father had passed away, "My heart sank deeper into the pit of my stomach knowing I would have to tell you that daddy would not be picking you up this morning."
The mum-of-three admitted that she felt helpless as the girls grieved for their father, "The pain in your eyes, the noise of your cry and the feeling of helplessness when I held you tight made me more determined to give you all that I have and be all that you need."
Jessica explained how the experience changed their lives forever. She understands that she must be strong for her daughters, "I wish I could take your pain away, that I, not you, could feel the pain in your heart."
The mum shared that she would do everything in her power to make her youngsters feel better, she is determined to guide them through this dark experience.
Jessica revealed that she hopes her love and care will help them deal with the loss of their father, "My promise to you is to surround you with love, to treasure your souls, and to guide you with courage."
She ended the letter by saying, "My beautiful girls, you grew up way too soon."