Gulliver has always wanted to go on an adventure, but when he does he gets lost at sea.
Waking up on a beach, Gulliver finds he is a prisoner of a tiny land, before the sea gets hold of him again and takes him to a land of terrifying giants.
The giants have their own special plans for the sailor – will he be able to escape in time?
With stunning illustrations from Irish illustrator Lauren O'Neill, this beloved classic has been retold for a whole new audience by Mary Webb.
This beautiful book is a fitting tribute to the brilliant and much-missed Mary, editorial director at The O'Brien Press, who passed away last year.
Her skilful adaption brings the adventure, absurdity and irreverent fun of Swift's story to a new generation.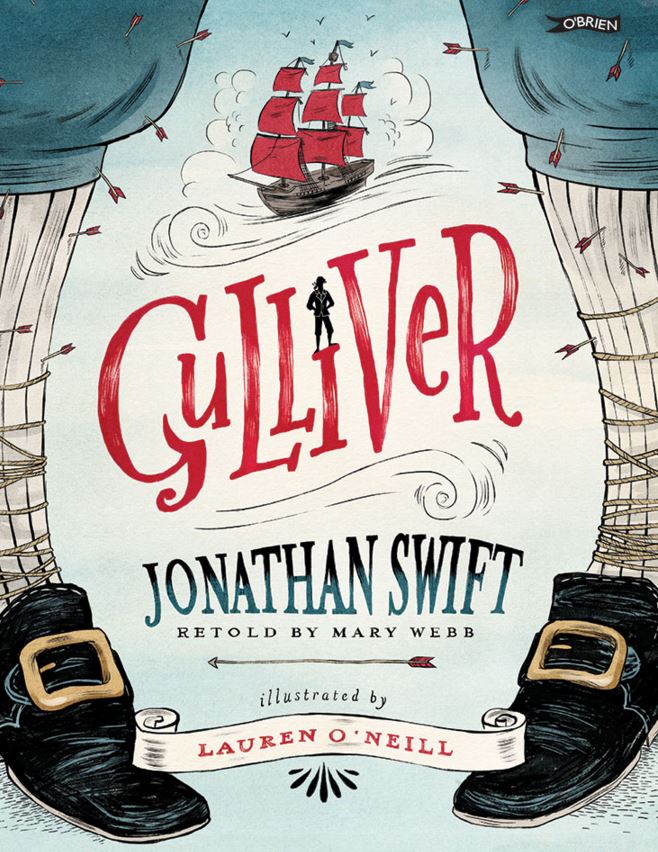 Published by The O'Brien Press, it will be available from Monday, 9th November 2015.