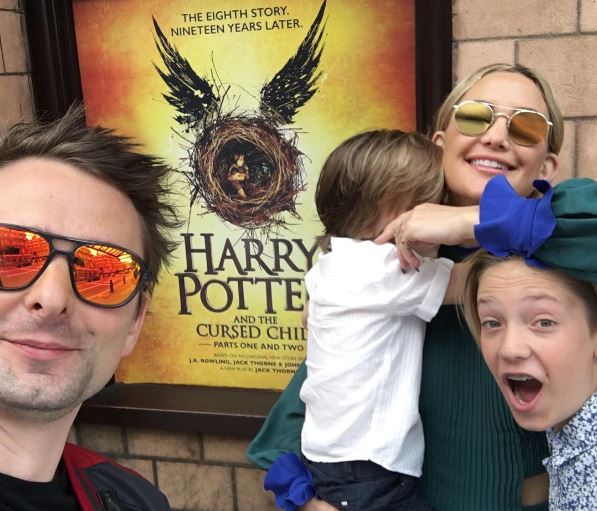 In the year of amicable celebrity splits, Kate Hudson and Matt Bellamy are joining the list as they reunited to celebrate their son's fifth birthday.
After ending their engagement back in 2014, Kate Hudson and Matt Bellamy have always tried to remain friends as they raise their son, Bing and to mark his fifth birthday the pair decided to treat him to a family trip to see Harry Potter and the Cursed Child in London.
Posting on Instagram yesterday morning, Kate wished her son a very happy birthday and spoke about how fast time has gone by.
"And with a snap of my fingers, five years flew by.... "
Later followed Matt's post sending his birthday wishes to his son as he shared a family snap with Kate and her 12-year-old son Ryder from a previous relationship.
This is just another example of a celebrity couple who have headed their separate ways but remain a united front to support their children.
SHARE these adorable family snaps.