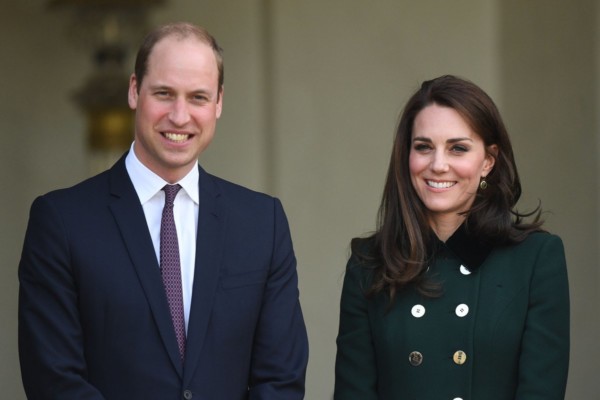 We often talk about how hard motherhood can be, but we understand that becoming a dad for the first time can be an overwhelming experience too, even for the Royals.
During her visit to the Hornsey Road Children's Centre, Kate Middleton spoke to one-man about being a parent.
Single-father Billy told the Duchess about how he struggled to adapt to parenthood. He was surprised when the mum opened up to him about her own family life.
Billy shared, "She was saying William was sort of similar and I just wanted to let her know how Family Action has been there for me and I think they need more support."
Like many new parents, The Duke of Cambridge was unsure about what to do when they welcomed their first child- Prince George- into the world.
During her visit, Kate spoke to fellow mums and their children. She shared a sweet fact about her daughter Princess Charlotte when talking to six-year-old Nevaeh.
The Duchess chats to families in the nursery who have benefitted from Hornsey Road Children's Centre's support. pic.twitter.com/TybFBD0m5f

— Kensington Palace (@KensingtonRoyal) November 14, 2017
The young girl presented the Duchess with a stunning bouquet of flowers. As Nevaeh greeted Kate, she asked the six-year-old about the dress she was wearing.
Nevaeh wore a beautiful pink dress, which Kate adored, she shared, "She asked me what my favourite colour is. I said it was pink and she said it was Charlotte's favourite too."
Kate was due to visit the centre in September, but her morning sickness was far too severe. During her visit on Tuesday, Kate had the honour to see all the incredible work the centre does.
The Duchess learned about the Family Action service, which provides prenatal mental health support to mums at the centre in North London.
A big thank you to Hornsey Road Children's Centre for a wonderful visit! pic.twitter.com/91VYm4hzyH

— Kensington Palace (@KensingtonRoyal) November 14, 2017
Kate was given a tour of the centre and heard about the numerous services that are available. The centre supplies families with nursery services, antenatal and post-natal classes, family support services and playgroups where they can bond with other mums and their children.
The 35-year-old was honoured to sit down with mums who have received a great deal of help from the centre.
Kensington Palace shared that the Duchess had a wonderful visit to Hornsey Road Children's Centre. We are delighted to see the mum is well enough to attend events again.
Kate admitted that she has been feeling a lot better over the past couple of weeks. The Duchess has been busy filling her schedule with charity functions before the arrival of her third child.
Kate and William will become parents for the third time in April 2018.