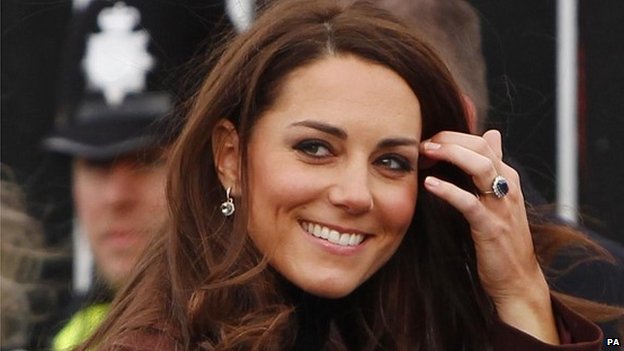 The Duchess of Cambridge made global headlines yesterday afternoon when she stepped out in public for the first time since her pregnancy was announced - and even fit in a second event in the evening.
Kate, who is due in April 2015, admitted she was "delighted to be out of the house."
She has been suffering from Hyperemesis Gravidarum, a severe form of antenatal sickness, leaving her housebound for the last eleven weeks with no public engagements.
She seems to be back on her feet for the moment though, if her two appearances yesterday are anything to go by.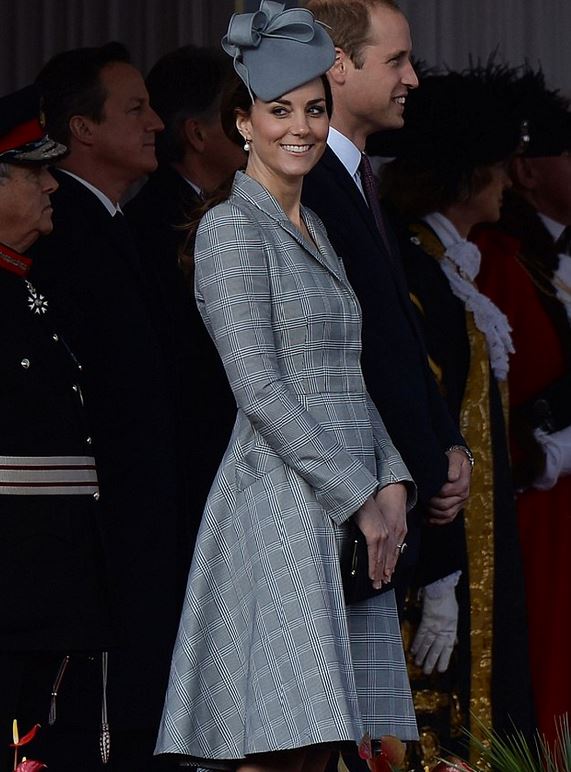 After wowing the crowds in London where she greeted the president of Singapore with Prince William, Kate took a few hours to rest at Kensington Palace before stepping out again for an evening engagement. She wore a stunning light blue Jenny Packham evening gown for the black tie awards ceremony at the Natural History Museum.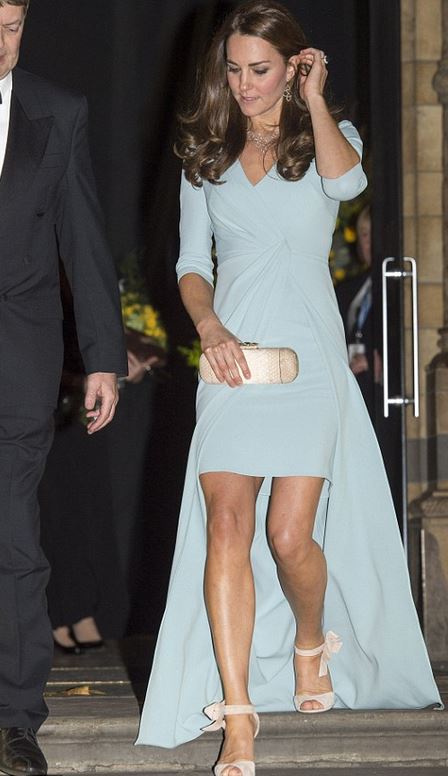 At just 13 weeks into her second pregnancy, Kate is showing no signs of a bump yet but looked happy and healthy.