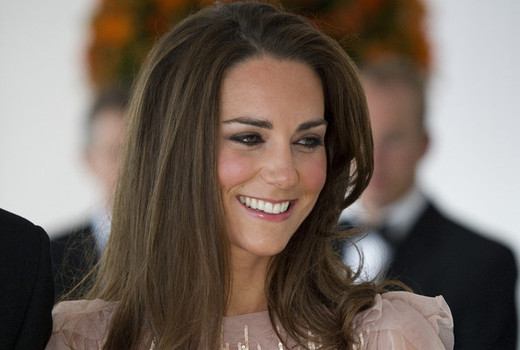 She may be royalty, but it seems Kate Middleton is just like any other proud mum when it comes her adorable son.
Among the scores of pictures taken of nine-month-old George throughout the family's royal tour of New Zealand and Australia, Kate revealed her favourite is of George cuddling up to her during his royal playdate at Government House in Wellington.
The adorable photo shows Prince George dressed in navy dungaree shorts from Rachel Riley and a white babygro, nuzzling into his mother's neck as he holds on tightly for a hug,
The picture was snapped by professional photographer and Wellington City councillor Simon Woolf.
"She said it was just lovely and that it was her favourite photo of the tour," said Simon, adding that he presented the couple with a black and white version of the picture at the end of their time in New Zealand.
"There was a bit of a plan for a [staged] family photo," he added. "But it fell to pieces because they allowed George to sleep for an extra half-hour."
The photographer also said that he plans on sending framed copies of the precious photo to Prince Charles and Queen Elizabeth.